One of the terrorists behind the attack on London Bridge and Borough Market on Saturday, 3 June, was reported to police in 2015 after parents became concerned that he was recruiting local schoolchildren.
The man, who has been identified but not yet named by police, is said to have tried to convert children living on the Elizabeth Fry estate in Barking to Islam by luring them to a park opposite Northbury Primary School with sweets.
One mother told The Times that she confronted him in 2015 after her son came home and told her: "Mummy, I want to become a Muslim."
Mother of three Erica Gasparri said she argued with the alleged suspect behind the London Bridge attack and two other men.
"He was always in the middle of the group, he was in charge. I asked him what he was doing with my children. He said he was teaching them about religion," she told the newspaper. "I said, 'my children can learn in the mosque', I did not want him teaching them."
Gasparri added that the man told her he should not be speaking with a woman and that she could discuss anything further with his wife.
Following the altercation, Gasparri went to the police with four pictures she had taken of the three men and a video of their argument. She said it appeared the police had not done anything with the information and that she was "furious" the warning signs had been ignored.
"The police were very concerned about it," she told the Daily Telegraph. "They told me to leave the photos for my own safety, but then I heard nothing."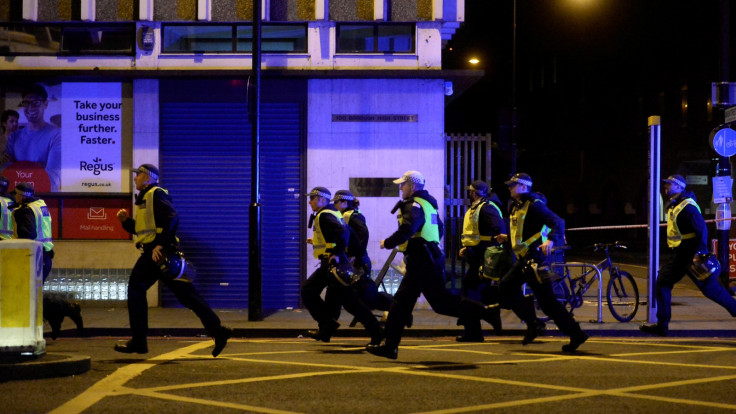 Another man told the BBC that the views of one London Bridge terrorist had become increasingly extreme in the past two years. "We spoke about a particular attack that happened and, like most radicals, he had a justification for anything - everything and anything," the source, who spoke on the condition of anonymity, said. "And that day I realised that I need to contact the authorities."
He got in touch with the police but said no action was taken. "I did my bit...but the authorities didn't do their bit," he said.
The three attackers killed at least seven people and injured almost 50 after they ploughed a van into pedestrians on London Bridge and stabbed members of the public around nearby Borough Market. Twenty-one people are said to be in critical condition.
Police carried out raids at two addresses in Barking on Sunday, 4 June, and have arrested 12 people in connection with the terror attack.