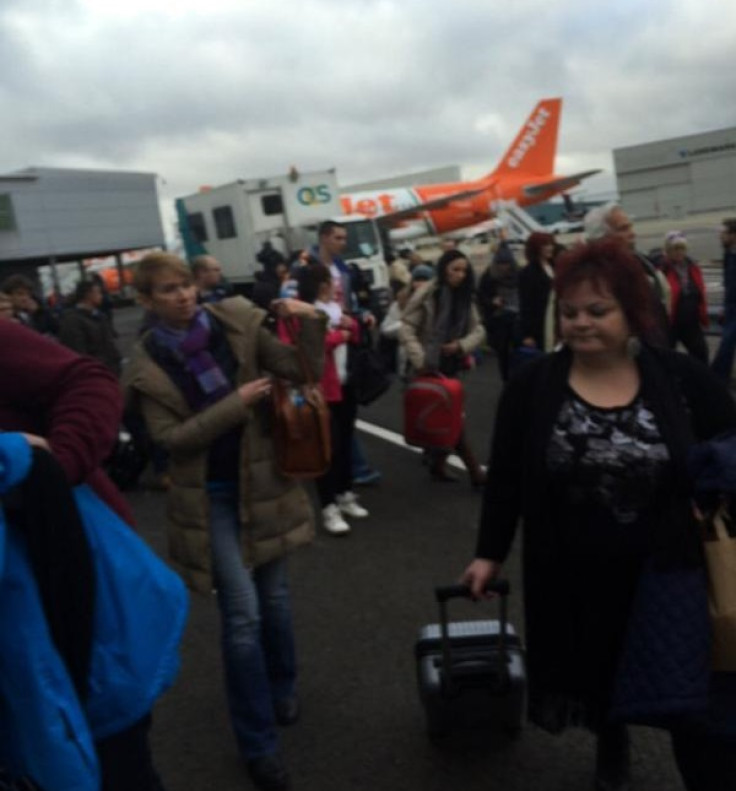 London Luton Airport has reopened after a faulty light in the baggage reclaiming area sparked an evacuation of the terminal.
Photos from the airport showed passengers carrying luggage outside after a fire alarm was triggered by the faulty fitting at approximately 1.45pm today (27 January).
No flights were delayed during the incident, which lasted around 50 minutes, and a London Luton spokeswoman said only parts of the airport had been evacuated.
Flights FR338 to Dublin as well as ones to Slovakia and Lithuania were able to take off on time.
London Luton is the home to low-fare airlines including easyJet, Monarch and Ryanair and is about 30 miles outside of the capital.
It flies passengers across Europe and as far as Sharm El Sheikh, in Egypt, Gran Canaria and Iceland.
Indications are the evacuation was not as large as one in September, which saw thousands of passengers evacuated from the airport after a bomb squad carried out a controlled explosion at its departure terminal.