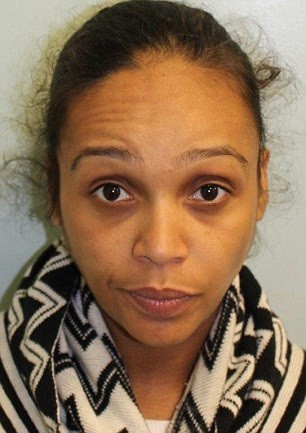 A mother who left the body of her baby son hidden in her mother's shed for 10 years has been jailed.
Victoria Gayle, 32, wrapped her son Kyzer's body in a bin liner and hid his remains in a bag in a cardboard box in the outhouse at her mother's home in Hendon, North London.
The baby's remains were found last July, fully clothed and with his leg in a bandage, following a police investigation after another one of Gayle's children was found dead in 2015.
Gayle initially told police that she had given Kyzer to his father, who she described as a member of the travelling community. She said she had not seen her son for 10 years.
The day after the police interview, however, a search was conducted at the home of her mother and stepfather and Kyzer's body was found.
Gayle later claimed she was traumatised following his death in 2005 and concealed the body as she did not want to get in trouble. She was unable to explain why the baby was fully clothed, or why he was wearing a bandage, but she said she guessed he had a rash.
Bill Emlyn Jones, prosecuting, told Kingston Crown Court that Kyzer was aged 13-15 months old, when he died.
'Sad and short life will never be known'
The counsel accused her in court of deliberately concealing the death.
"She explicitly denied that Kyzer was dead. She said that even if the police found him, she would not want them to tell her," he said.
"In the garden shed, officers found a cardboard box wrapped in a black bin liner. Inside the box was a laundry bag containing an object wrapped entirely in grey adhesive tape. The tape was cut; inside was the decomposed remains of a human child. That baby had been fully dressed in corduroy trousers and a jumper. It also had one leg entirely bandaged from foot to hip."
The court heard that Gayle told police in a second interview that she had lied to protect her family.
Judge Susan Tapping jailed Gayle for 21 months. She told her: "Whatever shock you felt at the sudden and unexpected death of Kyzer, you concealed what happened from anyone. All you have ever said is that one morning you woke up and discovered your dead son in his cot. Such tragic events do happen.
"In your case you reaction to such a shocking discovery was not to call an ambulance in case anything could be done to help Kyzer. Your little boy was denied a decent burial for so many years.
"The web of lies that began in 2014 went on for two years to every authority that tried to find out what happened to him. There is no evidence in this case to suggest you had anything to do with your child's death. The full truth of his sad and short life will never be known."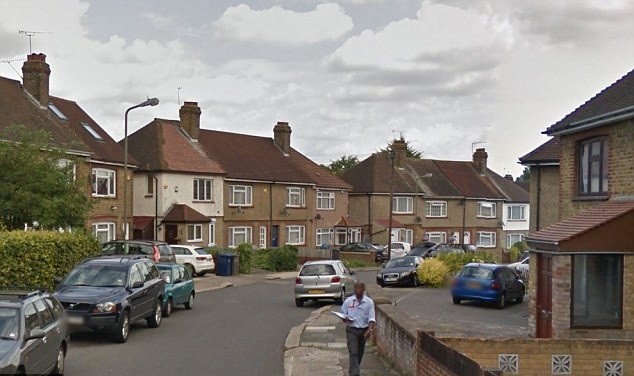 Gayle showed no trace of emotion during sentencing.
DCI Noel McHugh described Gayle as a "highly controlling and manipulative individual who has lied to everyone around her".
"This is the start of justice for little Kyzer and moving towards the truth," he said.
According to Mail Online a 51-year-old woman and a 53-year-old man who were arrested in connection with the case will have no further action taken against them, Scotland Yard confirmed.
A 38-year-old man who was arrested on 16 September 2016 on suspicion of preventing a lawful burial and perverting the course justice remains on bail until a date in mid-April pending further enquiries.
Police have appealed to any of Gayle's former partners for information as they want to know if there were other pregnancies and to find out about Kyzer's life before he died.