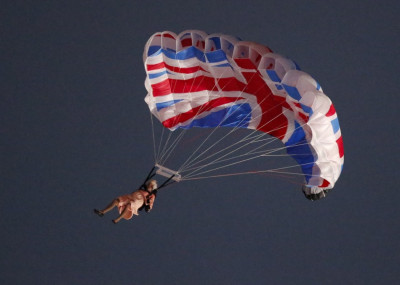 As the 30th Olympic Games draw to a close, it is time to recapture some of the eye-popping moments the world's biggest sporting extravaganza has provided.
London Olympics 2012 began with a grand opening ceremony on 27 July which was applauded the world over for its exceptional visual treat.
The show directed by Oscar-winning director, Danny Boyle, even captivated viewers by staging a parachute entry for the Queen who officially declared the Games open.
Each day thereafter presented the world with several sporting moments of sheer guts, glory and agony. A number of world records were broken and history created as the world watched with awe and anticipation.
Oscar Pistorius, the South African sprint runner who is also known as "Blade Runner" became the first double amputee to participate in Olympics in the history of the Games.
Pistorius took part in the men's 400 metres race and advanced to the semi-finals while finishing in the second place.
Jamaican sprinter Usain Bolt silenced his detractors and critics by retaining his number one position in 100 metres and 200 metres. He also won the gold in 4x100 metres relay along with his team mates.
Dominican hurdler Felix Sanchez ran with the picture of his grandmother and placed it on the track and kissed it when he was declared winner in the 400 metres men's hurdles. The gold medallist sobbed when he stepped on to the podium to receive his medal.
"It started to rain. It made me feel like she was crying tears of joy with me," said Sanchez.
David Rudisha of Kenya reset his world record time in one minute, 40.91 seconds winning the men's 800 metres.
Team GB enjoyed great success at the London Olympics by amassing 28 gold in a number of individual and team events. Britain's gold hunt was led by Andy Murray, Mo Farah, Chris Hoy, Bradley Wiggins and the list goes on.
Take a tour of the golden moments of London Olympics 2012: