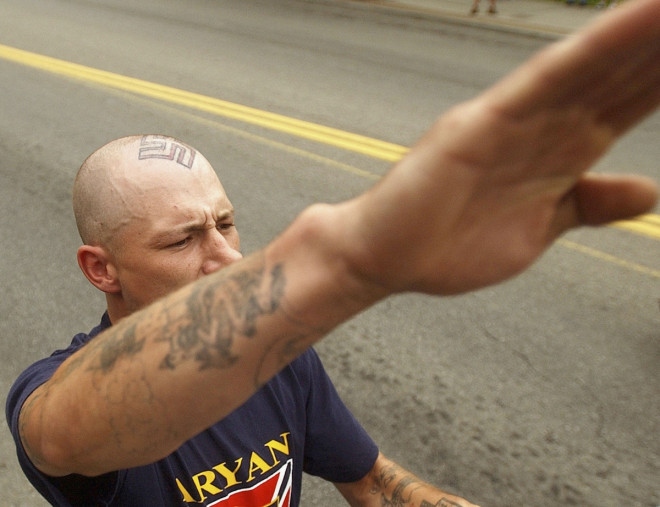 Angry orthodox Jews chased two skinheads along a street in Golders Green, north London, for allegedly flipping Nazi salutes on Holocaust Memorial Day.
Members of a 'community security force' spotted two men dressed in "Nazi uniform" making the offensive gesture outside a kosher restaurant, reported the Jewish Chronicle.
The pair were also seen by an OAP, who said it happened in full view of diners inside the restaurant, located in the heart of the capital city's Jewish community.
Neville Kesselman, 71, said: "I saw two men in their 30s in neo-Nazi uniform. They both had shaved heads and were marching purposefully. In a nasty, growling voice they shouted 'Adolf Hitler! Heil' and raised their arms in a Nazi salute. It was clearly racially aggravated."
Kesselman said the incident last week had shocked and hurt him.
Orthodox Jewish members of the Shomrim Community Security Force took action and sent the pair packing by chasing them along the street.
The men were arrested by police on suspicion of a public order offence.
IBTimes UK was awaiting a response from the Metropolitan Police at time of publication.