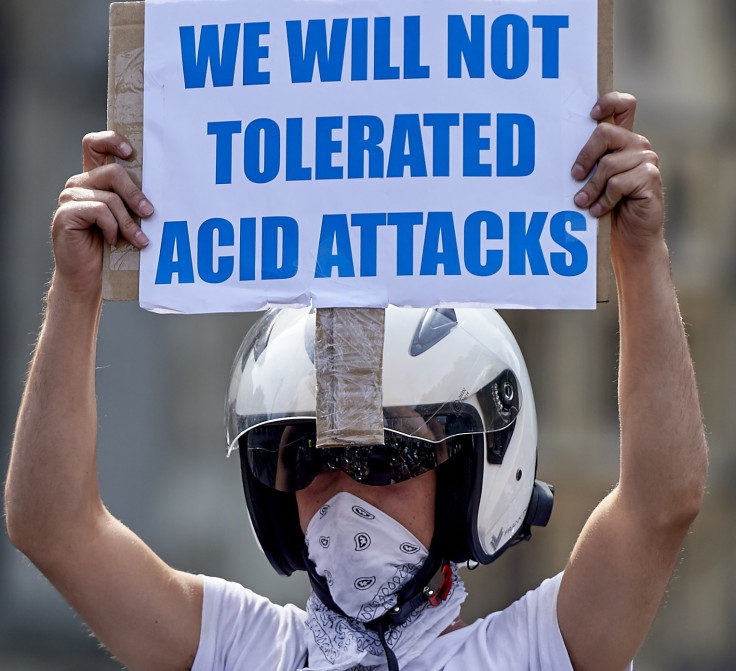 An 18-year-old man on his bicycle suffered potentially life-changing injuries after being sprayed in the face with acid by a moped gang in east London.
Police were called to Langthorne Road, Leyton, shortly before 10pm on Sunday (20 August). They found the teenage victim suffering "serious facial injuries".
"First aid was administered before he was taken to an east London hospital with possible life-changing injuries," a Met Police spokesperson said.
The victim was reportedly on his bicycle when he was approached by a moped gang and sprayed in the face with a corrosive substance.
"We heard a man shouting indistinguishably and it went on for about 15 minutes. Then I realised the man was wailing as if he was in great pain," Yana Bey, an Indian journalist staying at a friend's near where the attack took place, told the Guardian.
"My friend who went down and saw him said they wrapped him in an emergency blanket and put him in the ambulance. One of the neighbours said he heard the man shouting 'I can't see, I can't see'. They threw the acid on him and stole his bike."
No arrests have been made. Police say enquiries continue.
The incident comes after the number of acid attack victims in England has doubled since 2012, police figures obtained by the BBC show.
In 2012/13, there were 146 reported acid attack victims. This compares with 398 in 2016/17.
The majority of those cases took place in London. It has led to calls for more restrictions to be placed on the sale of corrosive substances.
---
Anyone with information on the attack in Leyton is asked to call Waltham Forest CID on 101 or Tweet @MetCC. Information can also be reported anonymously to Crimestoppers on 0800 555 111 or online at crimestoppers-uk.org.