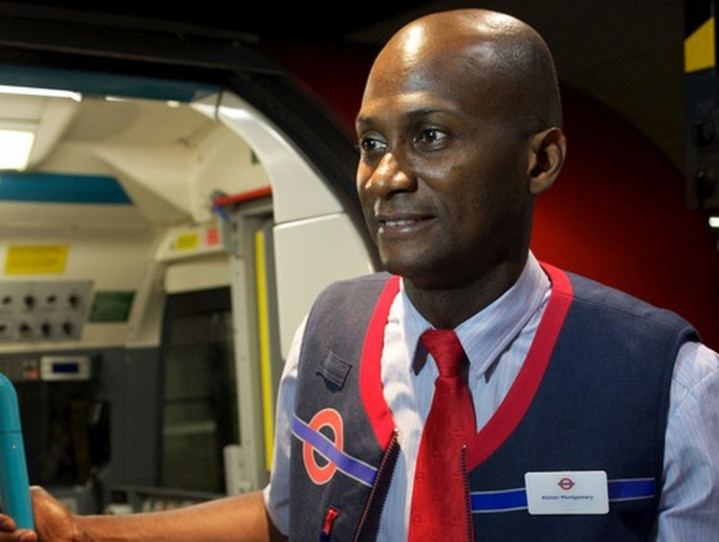 The boss of the London Underground has hit back at "bizarre" attacks on the service's new designer uniform.
The outfit, which was launched on 3 November, is designed by Red or Dead co-founder Wayne Hemingway.
The uniform will be trialled by more than 200 staff at six stations and two train depots over the next five weeks before being distributed across the network for customer-facing staff.
London Underground said it is the first time in ten years that the outfit has been revamped.

The overhaul, which employs the famous London Underground logo or 'Roundel', caused a stir on social media site Twitter and attracted criticism from some users, who claimed that the uniform was "awful" and "ugly".
But Mike Brown, the managing director of the London Underground, told IBTimes UK that the new design was "smart" and "functional".
"You've got to have a smart, functional uniform," Brown said.
"The feedback from the staff, who have been trialing it, has been fantastic and second to none and passengers seem to love it – that's much more important than a few bizarre comments on Twitter."
Brown, speaking at the at the official opening of London Underground's Skills and Training Centre in Acton, also outlined the service's plans on apprenticeships.
Apprenticeship Plans
The managing director explained that London Underground and Transport for London (either directly or through its supply chain) has had around 5,000 apprenticeships come onto its schemes in the past five years.
"We just think it's a fantastic investment in the future of the industry," Brown said.
"London Underground is such a growing organisation, passenger numbers are rocketing and London is such a growing city.
"We are really very keen to invest in the young talent that these apprenticeships bring because they are going to be the future of this place."
Brown, speaking during Tomorrow's Engineers Week, also warned that the so called "skills shortage" is a risk, but that he was looking to tackle the problem by working more with schools.
"[The skills shortage] is a risk and that's why we need to just continue to work harder with schools," the managing director said.
Brown explained that he worked with Tim Campbell, a former Apprentice winner and an ambassador for training and enterprise at the Greater London Authority, to promote science, technology, engineering, and math subjects (STEM).
"It's encouraging careers advice in schools, particularly with young women, to get them to be more interested in STEM subjects," Brown said.
"A lot of people don't necessarily shine in a traditional academic sense, but they have some tremendous skills that just need nurturing and helping along the way."