London Water Cannon Plea by Met Police Commissioner 'Changes Political Landscape'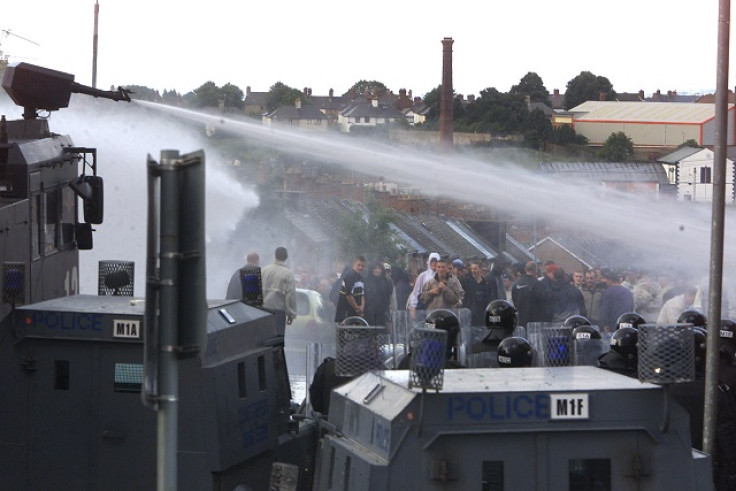 The Metropolitan Police Service should not be equipped with water cannons despite support by the man at the top, opponents have said.
Commissioner Sir Bernard Hogan-Howe used a column in the London Evening Standard to reignite the debate over the controversial method, which he believes could prevent public disorder spilling out of control.
He said deploying cannons would be safer than using dogs, horses, CS spray, Tasers, baton rounds and firearms.
London mayor Boris Johnson also backs water cannons, which have been used in Northern Ireland, who in January said the devices would only be used on rare occassions like if "loads of people are throwing petrol bombs."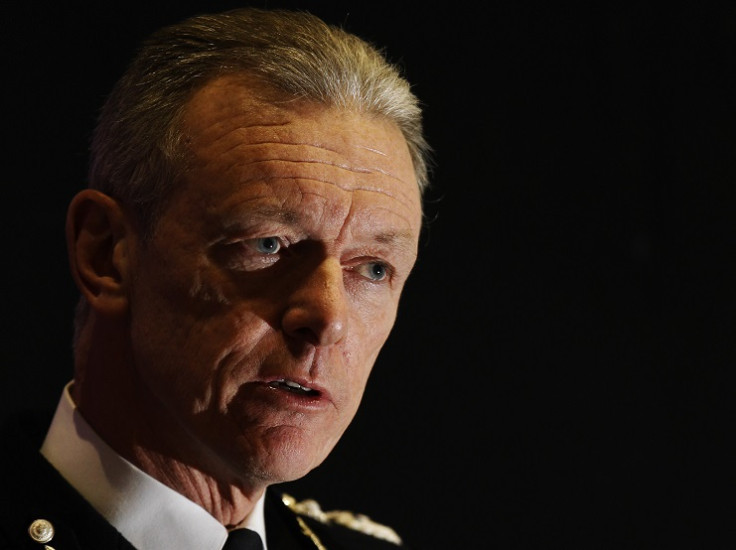 Met Police Commissioner Sir Bernard Hogan-Howe has used an Evening Standard article to call for the introduction of water canons.
Reuters
But opponents decried the "expensive" measure as tantamount to "quasi-militarisation of the police".
Anthony Barnett, founder of the openDemocracy forum, wrote that the introduction of water cannons would mark a "homecoming of imperial methods."
In an opinion piece Barnett suggested that water cannon was a symbol of a changing poltical landscape.
He said: "London! The celebrated and glorified city of wealth, the dynamo of Britain's growth, the great success story of the otherwise impoverished United Kingdom and what does it need? Apparently, it needs instruments of mass suppression.
"If the home secretary goes ahead and permits their introduction into mainland Britain, water cannon will mark the official end of the postwar political order. It was a regime of consent, however contested, and its replacement with an order of discontent and the quasi-militarisation of the police will be the, well, final water-shed from one social order to another."
Read Anthony Barnett's article in full here:
http://www.opendemocracy.net/ourkingdom/anthony-barnett/water-cannon-will-end-era-of-consent
Anna Feigenbaum, who has written about the poisoning effect of teargas, said in a similarly oppositional piece that there were many ethical issues around cannons.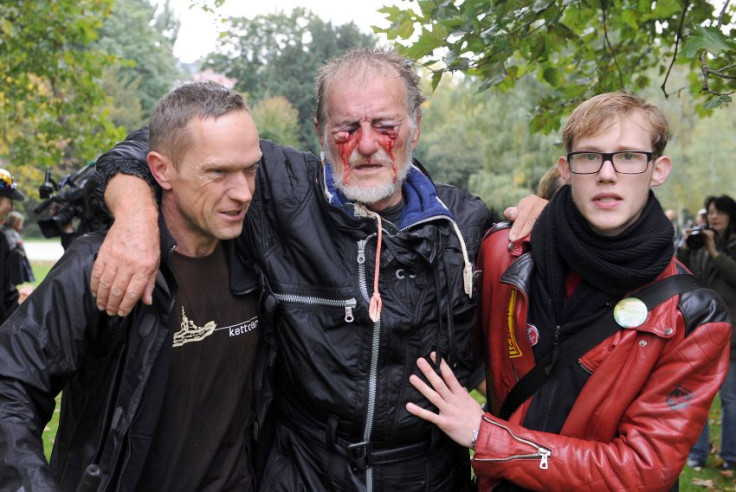 German pensioner Dietrich Wagner was blinded by a water cannon at a Stuttgart protest in 2010
reallyopenuniversity
She questioned how much the public really knew about the method: "The little that is known about water cannons and their hidden history is filtered through the economic and political interests of a burgeoning industry in 'less lethal' technologies.
"But to keep the market in less lethal technologies going, salesmen, lawyers and defence-sponsored scientists have been busy whitewashing the legal, medical and criminal history of riot control.
"In response to this increasing weaponisation [worldwide police forces adopting water cannons], the World Medical Associationhas called for more research into the real-world impacts of water cannons and similar less lethal weapons. Even Nato admits we do not know enough about the real human impact."
She pointed out that as a public consultation on water cannons came to an end, all that had accumulated is "more chatter and less facts."
Read Anna Feigenbaum's article in full here:
http://www.opendemocracy.net/opensecurity/anna-feigenbaum/white-washing-water-cannon-salesmen-scientific-experts-and-human-rights
© Copyright IBTimes 2023. All rights reserved.