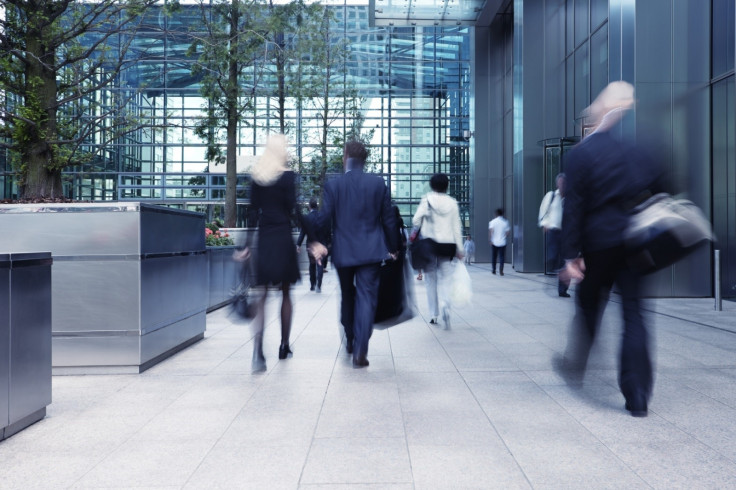 Britain's top companies have been told to appoint women to a third of their boardrooms by 2020, in a report which says gender quotas are "unwarranted". The report, authored by Lord Mervyn Davies, confirms FTSE 100 companies have now met a voluntary target of 25% women board members, but says more needs to be done to improve female representation.
Countries across the European Union are increasingly adopting legally-binding gender quotas to improve them lack of women in business. Germany was the latest country to introduce the statute, passing legislation in March which required major companies to allocate 30% of seats on non-executive boards to women.
There is no consensus on quotas, however. Davies' report does not recommend their use to improve the situation, and 28 countries in the EU are still undecided – or against – quotas. In the US, where gender quotas remain unpopular, the top companies lag behind their counterparts in Europe. Women's boardroom participation has stalled at less than 20% for several years, according to research by Catalyst.
Sam Smethers, chief executive of the Fawcett Society, says quotas should be mandatory to boost the number of women in high-powered positions.
"Whilst this report shows women in the boardroom have made real gains, recent progress has slowed and less than 10% are in executive positions. International evidence shows that the only really effective way to prevent male-dominated boards from recruiting in their own image is to use quotas," says Smethers. The UK is lagging behind and yet we know what would solve the problem.
"Board diversity enhances board performance. There is an overwhelmingly strong business case now, but this still requires men with power to move over. Quotas are just a mechanism, a tool to achieve the outcome we all want to see. So let's get over it and get on with it," he added.
Statistics from other countries support this view. Corporate board gender quotas were first introduced in Norway in 2003, which required a 40% mandatory quota for female board directors with strict penalties if this was not achieved. By 2008, the target was reached and Norway maintains one of the best records, with women holding 35.5% of the seats on Norwegian stock index companies. Other countries that have followed in Norway's footsteps include Spain, France and Iceland.
This is not to say quotas are the definitive answer to the under-representation of women. There is the risk companies will appoint women just to meet quotas, which critics say undermines women who reach top positions on merit. Others argue it takes more than quotas to create an environment in which women progress – and for companies to reap the benefits of boardroom diversity.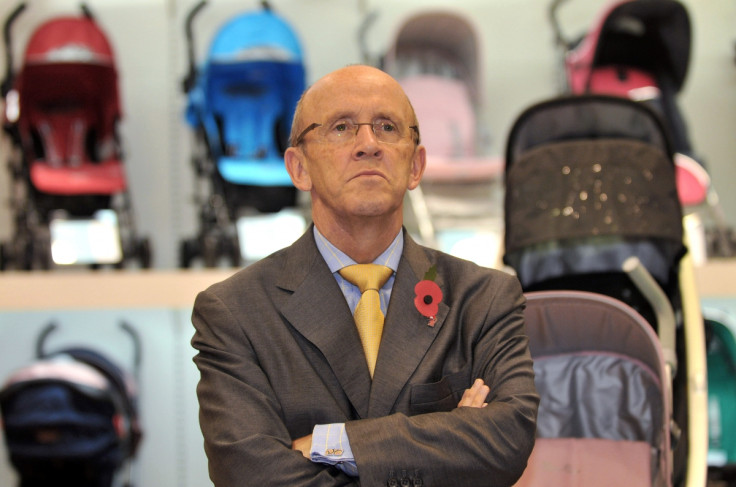 "I think gender quotas alone won't help unless there is also a change in organisational culture that allows a business to reap the benefits of diversity," says Dr Shainaz Firfiray, assistant professor at Warwick Business School at the University of Warwick.
"Diversity in boardrooms should not simply focus on meeting the numbers but also making the numbers count. It is important for corporations to create the right environment so as to reap the benefits of gender-diverse boards," Firfiray argues, adding the marginalisation of women in the business world remains a problem.
"When companies are coerced into appointing women on boards, there is a risk that female directors will continue to face gender-related hurdles. Very often women who are appointed to boards to meet quota requirements have claimed that they are stigmatised and it is common for their ideas to be ignored or swept aside," Firfiray states.
"Occasionally, male directors promote a hostile board environment by failing to consider the suggestions of female directors or treat them with respectful collegiality. If gender-diverse boards are not properly managed, they may not only create distrust and dissatisfaction but fail to benefit from uncommon or minority voices, resulting in lower levels of innovation and competitiveness."
There is also the issue of ensuring more women have access to the ladder to reach the top positions in business in the first place, which requires a schoolroom-to-boardroom approach. Interventions recommended by the 30% Club include speakers for schools, higher education programmes, business school scholarships, practical workshops and mentoring.
The consensus, however, is something needs to be done to improve the dearth of women in the business world.
Kate Green, shadow minister for women and equalities, says the increase in the number of women on boards is positive, but points out the number of women FTSE 100 CEOs has stagnated since 2011.
"Women currently make up just 8% of Executive Directors in the UK. The progress that has been made so far will only continue if every board appointment is subject to laser focus in the future," she warns.
"The increase in the number of women on boards now needs to translate to progress on gender inequalities across the whole of the workplace: the closing of the gender pay gap which is currently well above the EU average, shocking levels of maternity discrimination, and chronic low pay for women in sectors such as care, hospitality and retail."
Green says progress on gender diversity needs to be matched by progress across all equality issues. "Only 2% of FTSE 100 Chairs come from black and ethnic minority backgrounds. There is scope to extend the learning from the Davies review to ensure that the talent and potential of everyone is harnessed by business," she advises.
"It is welcome that businesses have acted to take the initiative on this issue, although progress made on the numbers of women on boards has been propelled by the prospect of introducing more stringent measures should there be little sign of improvement."