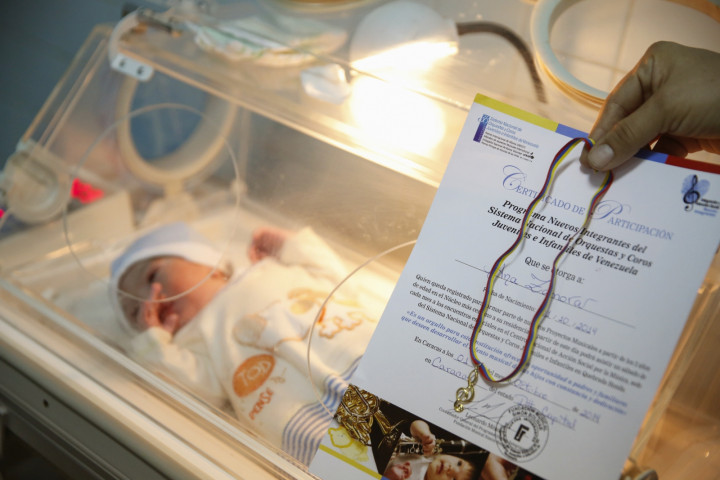 A baby was wedged between the body of her dead father Jason Fields and a wall for several days before her brother finally went for help.
Ten-month-old Betty Jean Fields ws suffering from dehydration and blistered skin after her ordeal, when Sabine Parish sheriff's deputies found her.
The coroner, Ron Rivers said that Fields had a history of cardiac disease and probably had a heart attack while working at his computer.
"It looked like he was sitting on the side of the bed on his computer, fell backwards and died," Rivers told the Shreveport Times. "The fact that he fell on her and made no attempt to get up tells me he died instantly when he fell on top of her."
The authorities were only alerted after three days, when Betty Jean Fields' five-year-old brother went next door to tell neighbours he thought his father was dead.
Rivers stated that he found Fields on the bed. His corpse was in an advanced state of decomposition, leading the coroner to pronounce that Fields had been dead for several days. Box fans were the only source of keeping the temperature cool in the home.
No autopsy will be performed because of the condition of the deceased, and there were no signs of trauma, added Rivers.
Babies are remarkably resilient, with many instances of them surviving days without food or water. In July, a two-month-old baby was freed from the rubble of a bombed building in Syria, after 16 hours under the weight of heavy concrete blocks, dust and rocks.
Rescuers worked for hours to free the infant girl, who was buried after a barrel bomb crushed a building in Aleppo.
A video, tweeted by the Syria Civil Defence, showed the baby's head caught between to enormous piles of the collapsed building. She made a full recovery once dust had been removed from her eyes.