Love Actually director uses Pokemon Go to tackle some of the world's biggest problems
Each PokéStop will correspond with one of the Sustainable Development Goals of the UN.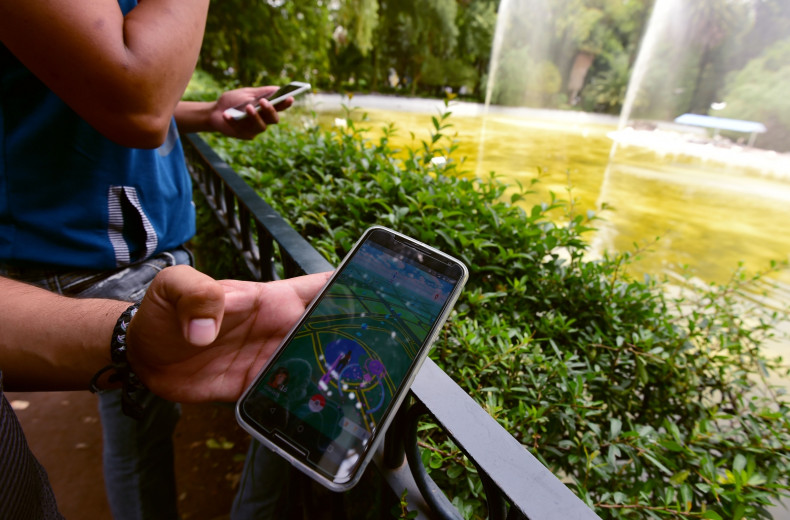 The Pokémon Company and developer Niantic have partnered with non-profit Project Everyone to add a new gym and 17 special PokéStops to the hit mobile game Pokémon Go in Davos, Switzerland during the World Economic Forum. Love Actually director Richard Curtis, who helped found the non-profit, is creating the 17 new PokéStops.
Each PokéStop — where players can collect items and capture more digital critters — will correspond with one of the Sustainable Development Goals of the UN, also known as the Global Goals, ranging from ending poverty and hunger to ensuring gender equality, clean water and quality education.
In September 2015, 193 world leaders agreed to the Global Goals campaign, which aims to "end all forms of poverty, fight inequalities and tackle climate change by 2030." Other stops labelled after the Global Goals include Climate Action, Good Health and Well Being, Clean Water and Sanitation, Reduced Inequalities and Peace Justice and Strong Institutions.
The Davos Congress Centre will also be turned into a gym where players can train their Pokémon and battle it out with others to take control of the gym.
"It's been very interesting, because people attending Davos are quite adept on their mobile phones, and they've all heard about this game from their kids," Curtis told Business Insider. "I'm hoping a surprising number might think it is quite an amusing thing to do."
The publication reports that American Olympic medal-winning sprinter Michael Johnson as well as popular British celebrity chef and restaurateur Jamie Oliver have already been seen playing the game.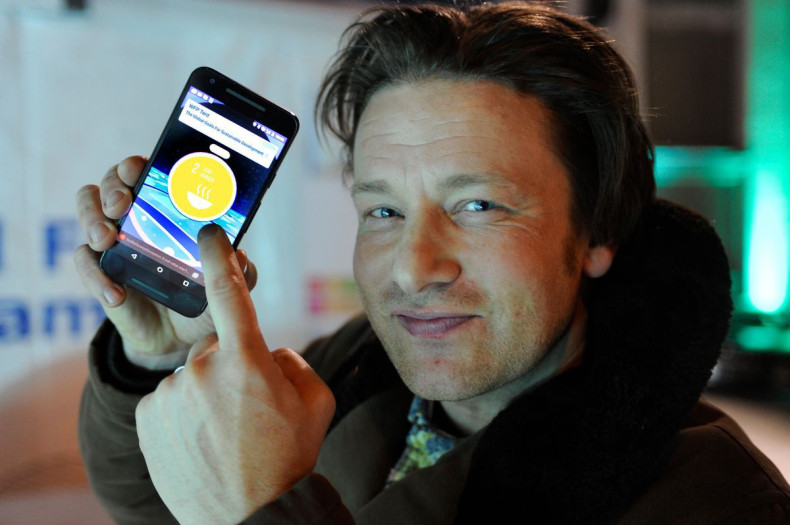 "The sustainable development goals are something that the next generation will fight for, and something we're trying to make as popular as we can with young people - as well as making them important and meaningful to business and politicians," Curtis said.
This campaign hopes to raise awareness of the world's biggest issues as political and business leaders across the globe gather in one place to discuss possible solutions to global problems.
"It's brilliant to see Pokémon Go joining the fight to achieve a sustainable world by 2030 and taking the game to Davos," David Nabarro, special adviser to the UN Secretary-General on sustainable development and climate change said. "Business and finance are the change agents that will spur innovation, unleash investments and see the SDGs achieved."
Launched last summer, Pokémon Go quickly captured the hearts of millions of people all over the world, eager to capture, train and collect the beloved digital monsters via their smartphones whilst exploring their surroundings. Although the initial fervour surrounding the game has died down in recent months, Niantic has continued to announce new partnerships, content, special events and more Pokémon to keep players engaged, interested and playing.
Starting in spring 2017, there will always be additional in-game content available for players that will promote the Global Goals campaign.
"We've always wanted both Niantic and Pokémon Go to be a force for good in the world," Niantic founder John Hanke said in a statement. "We are extremely proud to partner with the Global Goals campaign to help remind people of how critically important the Goals are while hopefully keeping the world's leaders focused on delivering on them."
Here is the complete list of the 17 special PokéStops at Davos:
Goal 1 - No Poverty
Location: Davos Dorf, Train Station
Address: Davos Dorf, 7260 Davos, Switzerland
Goal 2 - Zero Hunger
Location: World Food Programme Tent (temporary location for Davos)
Address: Promenade 139, 7260 Davos, Switzerland
Goal 3 - Good Health and Well Being
Location: Schatzalp Hotel, Davos
Address: Schatzalp, CH-7270 Davos Platz, Switzerland
Goal 4 - Quality Education
location: Ameron Hotel (Lobby)
Address: Scalettastrasse 22, 7270 Davos
Goal 5 - Gender Equality
Location: The Female Quotient
Address: Panorama Hotel, Promenade 80, 7260 Davos, Switzerland
Goal 6 - Clean Water and Sanitation
Location: Steigenberger Grandhotel Belvédère
Address: Promenade 89, 7270 Davos Platz, Switzerland
Goal 7 - Affordable and Clean Energy
Location: Davos Platz, Train Station
Address: Davos Platz, Train Station, 7270 Davos, Switzerland
Goal 8 - Decent Work and Economic Growth
Location: Ice House (temporary structure)
Address: Promenade 83, 7270 Davos Platz, Switzerland
Goal 9 - Industry, Innovation and Infrastructure
Location: Cabanna Club
Address: Promenade 63, 7270 Davos, Switzerland
Goal 10 - Reduced Inequalities
Location: A day in the life of a refugee
Address: Hilton Garden Inn, Promenade 103, 7270 Davos, Switzerland
Goal 11 - Sustainable Cities and Communities
Location: Official Shuttle Hub near Kongresszentrum Registration
Address: Kongresszentrum, Talstrasse 49a, 7270 Davos Platz, Switzerland
Goal 12 - Responsible Consumption and Production
Location: Kaffeeklatsch
Address: Promenade 72, 7270 Davos Platz, Switzerland
Goal 13 - Climate Action
Location: Access Tunnel (to the Kongresszentrum)
Address: Kongresszentrum, Talstrasse 49a, 7270 Davos Platz, Switzerland
Goal 14 - Life Below Water
Location: Bridge on Landwasser stream
Address: Davos Platz, Brämabüelstrasse 7, 7270 Davos Platz
Goal 15 - Life on Land
Location: Dorfseeli Park
Address: Talstrasse, 7260 Davos, Switzerland
Goal 16 - Peace Justice and Strong Institutions
Location: Kongress Hotel
Address: Promenade 94, 7270 Davos, Switzerland
Goal 17 - Partnerships for the Goals
Location: Hotel Seehof
Address: Promenade 159, 7260 Davos Dorf