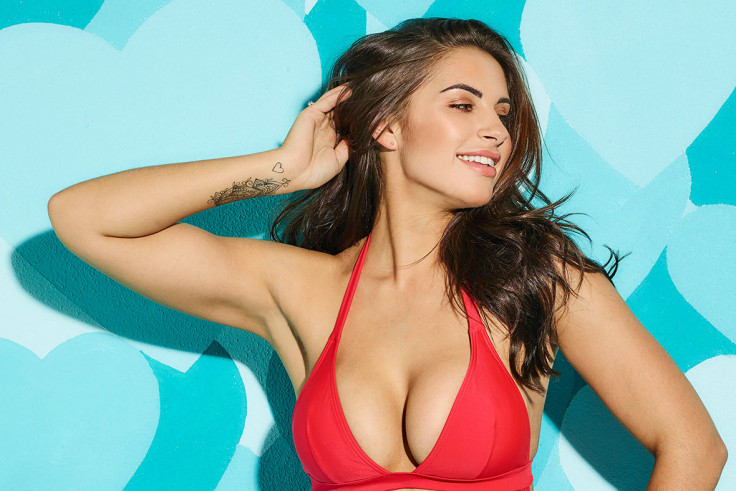 Jessica Shears is not shy about flaunting her flawless curves. The Love Island star has been sharing stunning photos that have been sending hearts racing across the internet.
The reality TV star has now shared another racy image that shows her gorgeous body. In the photo, Shears is seen showing off her cleavage in completely see-through one-piece lingerie while fixing her hair in her bathroom.
It comes as no surprise as to why the brunette bombshell shared the eye-popping photo with her fans on social media. As she often does, Shears was promoting a product – and this time it was a hair curling device.
"Using my @bombayhair rose gold wand today! Loved the results and the rose gold colour is beautiful!" the 24-year-old wrote alongside the photo she shared with her 1.1 million fans on Instagram. The post has already crossed 33,000 likes.
Fans were quick to comment on the photo, with many praising Shears for having the perfect body.
"Soooo gorgeous ❤️ love you so much Jess ❤️❤️❤️ such an inspiration ❤️ please could u like or comment on my posts ❤️❤️♥️♥️," a fan commented.
Another added: "Love to look like u."
There were others who did like the photo but were not happy with Shears promoting products on her social media feed. Several of her fans even pointed out what they considered a major flaw with the image.
"The most hilarious part of this photo is they're not even plugged in... no hotel or electrician would put a plug socket next to a sink!!" a fan said, and other added: "They're not plugged in lol."
"Jesus do you just sell everything in the world? Absolutely no one is interested in whatever you keep trying to Palm off!" one said.