Brazilian midfielder Lucas Piazon is thrilled to have left Chelsea for a loan spell at Malaga until the end of the season.
The 19 year old, who has made three appearances this season for The Blues, moved to the La Liga high flyers during the January transfer window.
And upon making his debut in defeat to Barcelona, and his maiden league appearance in victory over Levante at the weekend, Piazon is delighted to be playing regular first-team football after an unsettling start to his career at Chelsea.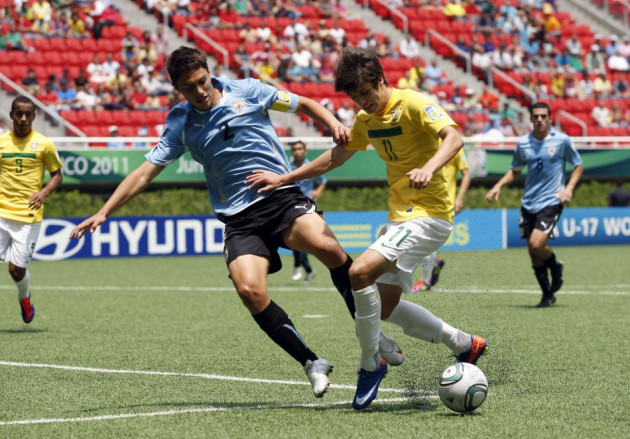 "I like the way football is played here, passing the ball without looking to hit it long," Piazon said. "It is like Brazilian football. I feel more secure here."
"I am happy with the team and with myself," he added. "I played in the last game, I made my debut against Barcelona.
"I need to play a lot of minutes. I want to have the opportunity to start games, and I hope to get that in the coming games."
"Here almost everyone speaks the same language, it is easier," he added.
"Also the fans are warmer, like in Brazil. Leaving was the best option. The atmosphere was difficult. There was a lot of pressure and it was difficult for a young player to be able to play. I want to play and have opportunities to grow."
Piazon made his league debut this season in the heavy win over Aston Vila, producing an impressive performance, setting up fellow countryman Ramires, before missing a late penalty.
But such is the wealth and depth of midfielders at Chelsea that Piazon's opportunities have been few and far between, with the majority of his appearances restricted to the League Cup.
Malaga are currently hunting down a place in the top four, but have been banned from European competition for the following season so won't be entitled to a Champions League place.
But Malaga will benefit from Piazon in their European run this season, which reaches the last 16 phase next week when they take on 2004 champions FC Porto.
The tie will represent Piazon's first chance to play in Europe's premier club competition having missed out during Chelsea's nightmare group campaign.