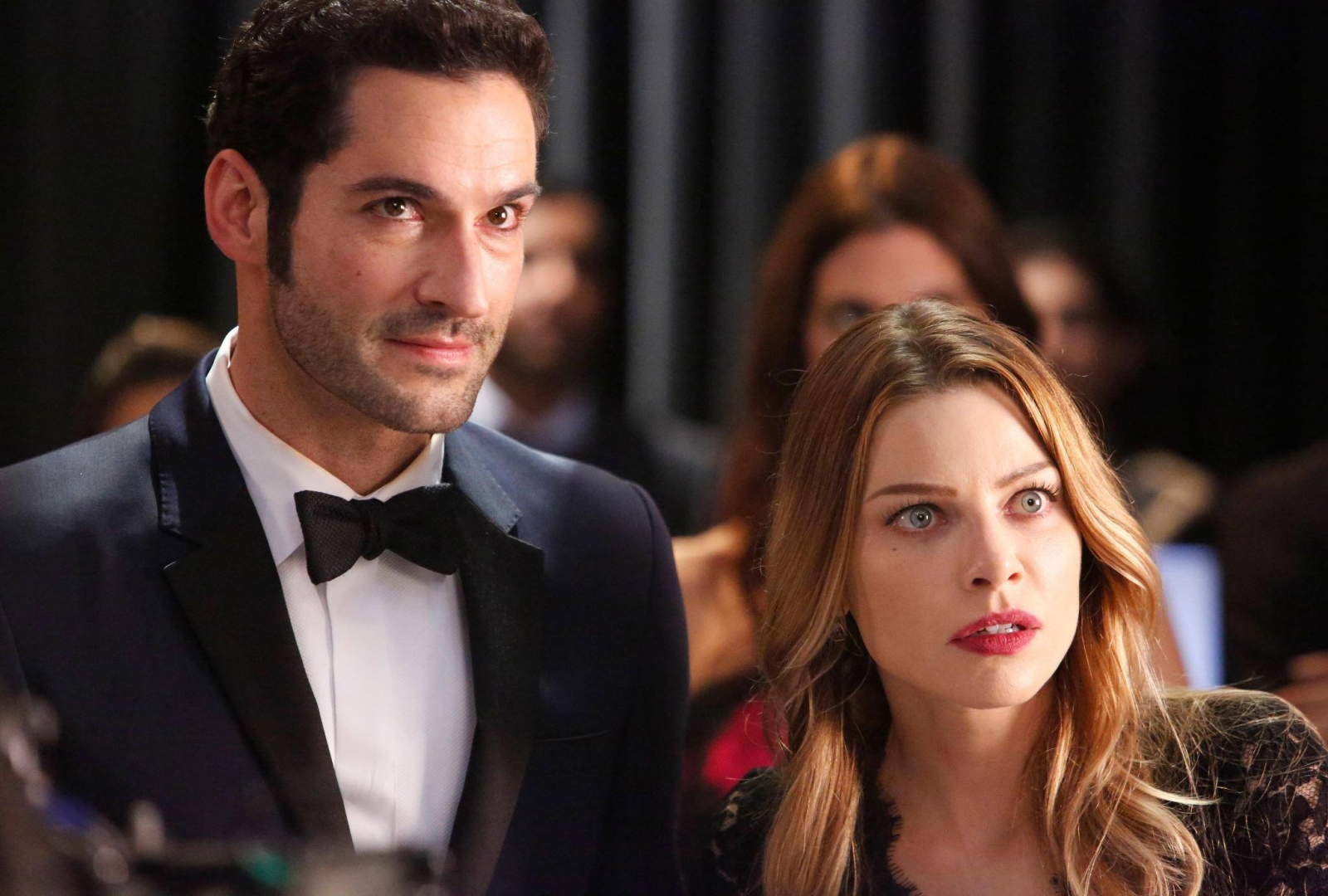 Lucifer season 2 premiered with a thrilling episode on Fox on 19 September and the comic drama will go on a brief hiatus this week due to the presidential debate scheduled for Monday (26 September). The fantasy series revolving around the life of Satan and his time on Earth will return with episode 2 Liar, Liar, Slutty Dress On Fire on 3 October.
Click here to watch Lucifer season 2 episode 2 live online on the network's official website. The episode will not air on 26 September, but will return a week later on Fox at 9pm EST.
Lucifer's greatest fear has come true as 'Mama Morningstar' finally arrived all distressed and weary at the doorstep of her son in episode 1 (Everything's Coming Up Lucifer) after escaping from Hell.
Charlotte, the mother of angel, has instilled quite a sense of mystery, thrill and fear about her in the plot so far. So much so, that the Lord of hell himself dreaded confronting his estranged mother, whom he had abandoned after she was cast away from heaven.
But, as it turns out, Dr Linda Martin's therapy might finally be proving fruitful for her unusual and eccentric visitor, Lucifer. By the end of the involving premiere episode, the devil not only realises that Charlotte has some other motives than killing him, but also is seen empathising with his helpless mother, who might have been wrongfully held captive.
In the upcoming episode, Lucifer and detective Chloe will be investigating another murder case, which might have some personal connection with them. The official synopsis of the episode reads as follows, "When Lucifer's mother, Charlotte, turns up at the scene of a grizzly murder pleading innocence, Lucifer is hesitant to believe her tale".
Considering his hesitance when it comes to Charlotte, it's quite natural that Lucifer would want to take things in his own hands as he digs deeper into issues.
Meanwhile, the loyal demoness Maze will be back in the folds as she babysits on the devil's mother in his absence. However, Charlotte with her new steamy human body might not be the easiest person to look after. Is she really innocent or is back to exact revenge from her estranged son?
To find out, watch Lucifer season 2 episode 2, which will air on 3 October at 9pm EST on Fox.