The Lumia Denim firmware with improvements from Windows Phone 8.1 Update 1 is now seeding for two popular Lumia smartphones such as Lumia 830 and Lumia 1520 in several European countries.
NokiaPowerUser, after receiving confirmation from users and verifying with the update tracker, reports that the new Lumia Denim update is now available for Lumia 1520 in the UK (for Vodafone subscribers), Germany, France, Italy, Latvia, Lithuania and many more markets in Europe.
The Lumia 830 is also getting the Lumia Denim in various European countries with OS version identified as 8.10.14219.341.
As for the availability in the Asia pacific countries, the update has been marked for Lumia 1520 and Lumia 830 in Taiwan only.
Following are the links for trackers in various countries. If you own either of the Lumia smartphones, browse through the links to check the update availability.
Lumia Denim update for other Lumia devices
The roll-out has already started for the large-screen smartphone, Lumia 1320. Besides, Microsoft is making the update available for the high-end Lumia 930 in more European countries. The official software update page suggests that the update is almost done for the Lumia 930, reports WMPU.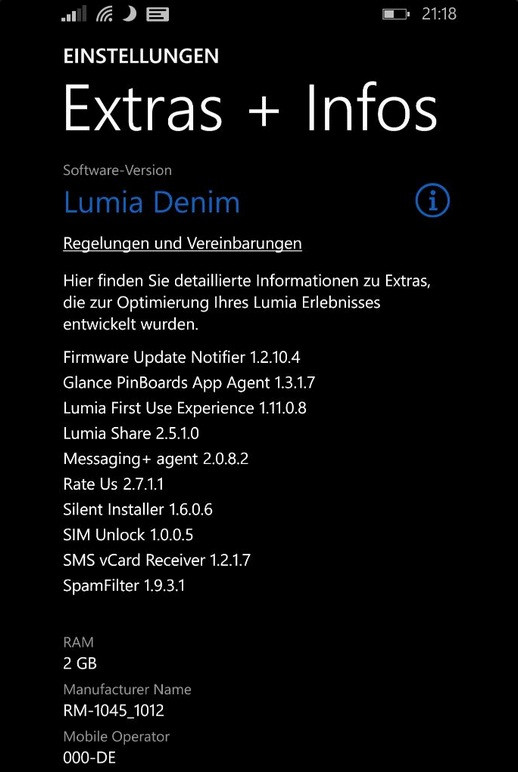 Lumia 520, Lumia 525, Lumia 530, Lumia 620, Lumia 625 and Lumia 720 are a few of the Lumia Windows Phone devices to have been updated with Lumia Denim.