Lumia 535 fails to boost Windows Phone users in the US as Android tops smartphone platform usage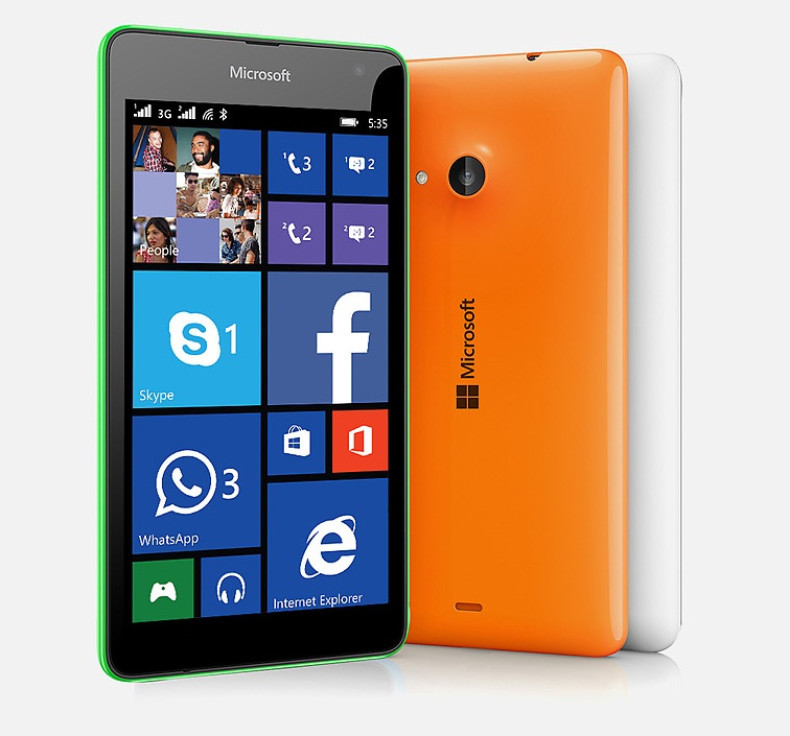 As per latest market research reports coming out of the US, Microsoft's Windows Phone OS seems to be losing ground in terms of smartphone platform usage in the country, with Google's Android firmly placed on top.
According to multiple surveys carried out by comScore, Microsoft Windows Phone's user base declined by 0.5% to 3.0% in the US as of May 2015.
Smartphone market shares in the US were computed during the time frame between February and May 2015.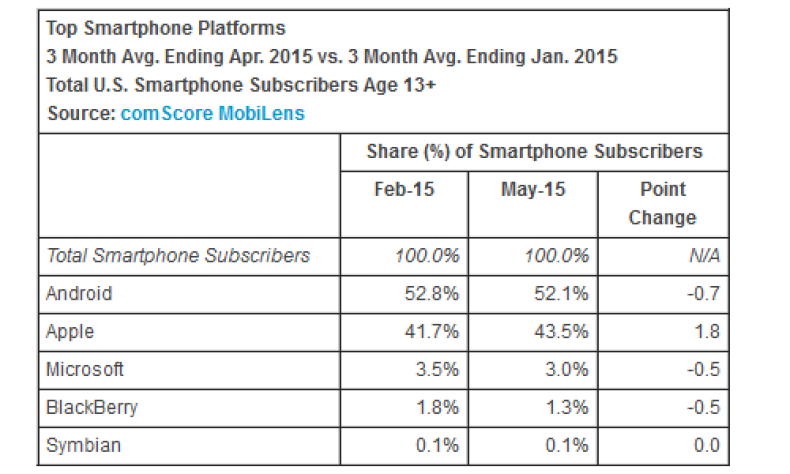 Microsoft's Lumia 535 fails to boost Windows Phone users
Going by the comScore research, the Redmond-based company's first-exclusively branded smartphone, the Lumia 535, failed to win back users -- especially Nokia old-timers -- who have migrated to rival smartphone OSes.
After Microsoft acquired Nokia's Devices and Services businesses, it launched the Lumia 535, which was expected to give the technology giant a shot in the arm with respect to the Windows Phone OS.
The Lumia 535 runs Windows Phone 8.1 Update 1 out of the box with Lumia Denim on top. The Microsoft-branded handset is also listed as "eligible" to receive the more recent Windows 10 OS update after September 2015.
Delay in rolling out OS updates by carriers
A likely factor for Windows Phone's dismal performance in the US (with respect to market share) could be the wait-and-watch approach that most wireless carriers seem to follow. This is evident as Microsoft's Lumia Denim is yet to be rolled out by wireless carriers, to cover all Windows Phone subscribers.
Even the newer Windows Phone Update 2 is yet to complete its designated roll-out in the US.
Microsoft may have noticed the delay on the part of carriers in seeding updates to Windows Phones users and now intends to roll-out Windows 10 updates for smartphones, on par with PC update seeding, likely bypassing carriers.
Android on top
Google's Android took top spot in the smartphone platform usage in the US with a whopping 52.1% user base.
Apple's iOS closely followed in at second spot with 43.5%, gaining 1.8% user share as compared to February 2015.
Blackberry and the now legacy Symbian were placed fourth and fifth respectively with a 1.3% and 0.1% user base until May 2015.
Apple is number one smartphone manufacturer
Cupertino-based Apple has emerged as the leader with respect to supplying smartphone hardware in the US with 43.5% share compared to rival Samsung that accounted for 28.7% market share among OEMs.
Apple's share in May represents a 1.8% rise as compared to February 2015.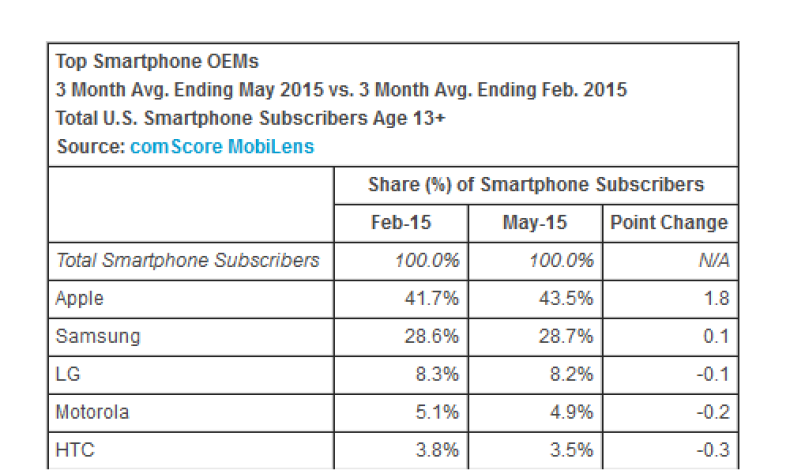 Other major brands viz LG, Motorola and HTC lost 0.1%, 0.2% and 0.3% respectively, of the OEM market share in Q2 2015.
As Microsoft has to cover sufficient ground to challenge Android's dominance in the US, which was traditionally considered a Microsoft bastion, it remains to be seen how smartphone buyers in would react to its Lumia 640 and Lumia 640 XL smartphones.