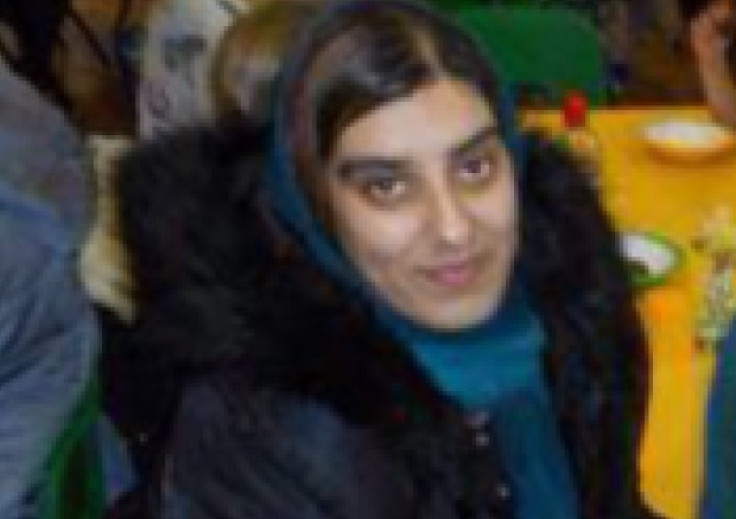 The husband of a mother-of-four found brutally murdered at her home in Luton has spoken of how his children's hearts have been "torn apart" by her death. Saima Khan, 34, was found with her throat cut at her semi-detached house in Overtsone Road on Monday night (23 May).
Detectives say they are keeping "an open mind" about the motive for the murder. One national tabloid claimed police were probing whether she was the victim of an "honour killing" – something not confirmed by Bedfordshire Police – while speculation on social media by members of Luton's Asian community suggested she may have been attacked by burglars searching for gold.
Khan's husband, taxi driver Hafeez Rehman, paid tribute to his wife on Thursday (26 May), saying: "She was a loving mother to four beautiful children, a devoted wife, a beloved daughter and the most caring of sisters.
"She has been taken from us at the age of 34 and my children have been deprived of their mother. This was a junction in our lives where we intended to watch our children grow, to love them and spend quality time as a family and make memories.
"We have been left with a gap in our lives and we can only pray that she is resting in peace. As everyone can appreciate and understand, the circumstances have torn our hearts apart.
"My family and I would like to thank you all for the condolence messages and support that we have received from family, friends and the local community."
Rehman vowed to help Bedfordshire Police ensure those responsible are "caught and brought to justice". No arrests have been made.
He pleaded for anyone with information to come forward, adding: "We understand that this incident has shaken the whole community and we ask that the community is united in this time of need."
Police and paramedics were called at about 11.30pm on Monday to Khan's semi-detached property to reports of a woman found "unconscious and not breathing". Her family members had reportedly returned from a funeral when they found her body.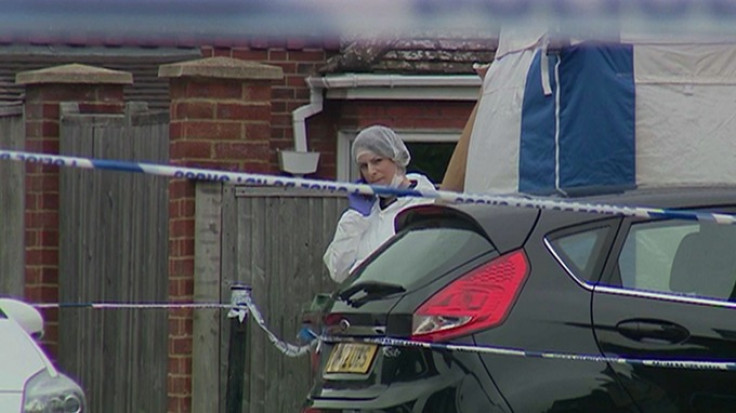 One neighbour, Nousheen Dar, said she awoke on Monday night to the sound of screams. She claimed the woman had been stabbed in the neck and described seeing her surrounded by a pool of blood.
Dar told the Mirror: "I remember I heard all this noise, I think it was her mum and sister screaming and crying in the street. I looked out the window for a few minutes and they were waiting for an ambulance so I woke my husband to see what was going on and if we could help.
"There were a number of neighbours in the street and as soon as we got outside the ambulance turned up. I didn't really know what was going on at the time and the paramedics asked us to move away.
"But I did see that she was on the floor in the doorway and there was a lot of blood around her. It was horrible and I don't know why it has happened. It seems so random. At the time everyone was just in shock.
"Her sister was going mad asking for the paramedics to help her, but they said they couldn't do anything and they had to leave her how she was as it was a crime scene. Her neck was cut so it was a big shock."
Khan had moved to Luton from the Netherlands seven years ago. Her husband was said to have been at a funeral at Luton Central Mosque at the time of the killing, according to The Sun. The newspaper also claimed detectives had confirmed one motive they were looking into was whether Khan was the victim of 'honour'-based violence.
Bedfordshire Police said inquiries were continuing.
Detective Chief Inspector Adam Gallop, senior investigating officer, added: "We are treating the woman's death as murder and it's therefore of the utmost importance that anyone with information that could help our investigation gets in touch immediately.
"We are following a number of lines of inquiry and are keeping an open mind as to what led to this tragic incident."
Anyone with any information about the incident is asked to call police on 101 quoting Op Humboldt. You can also contact Crimestoppers, completely anonymously, via 0800 555 111, or www.crimestoppers-uk.org.