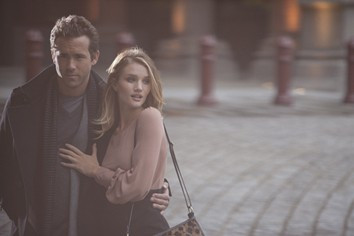 Marks and Spencer have hired Rosie Huntington-Whiteley and Ryan Reynolds to be the faces of their autumn 2011 collection.
The signings are part of boss Marc Bolland's aim to give its clothing collections a bigger profile, said The Mirror.
The new line titled "Autograph" is intended to be more higher end, hence the use of the all-star cast.
The advertising campaign, which also features the highly successful Essex model David Gandy, has already been shot in St Pancras Grand, London, by BAFTA awards photographer Greg Williams.
Victoria's Secret model Whiteley said she "was extremely excited to be involved in the campaign. I feel proud to be associated with a British high street favourite that holds fond memories for so many people," according to Catwalk Queen.
Steve Sharp, M&S executive director, said: "On set, they worked together to deliver a mesmerising performance which allowed us to capture shots that literally sizzle with excitement and an air of mystery" quoted The Drum.
Lisa Snowdon, Jamie Redknapp and Twiggy will still front M&S Women & Men ranges in the run up to Christmas, reports The Drum.
The "Autograph" range will be available from Sept. 1.