Madagascar: Antananarivo stadium blast leaves 2 dead
President Hery Rajaonarimampianina termed the attack as 'an act of terrorism'.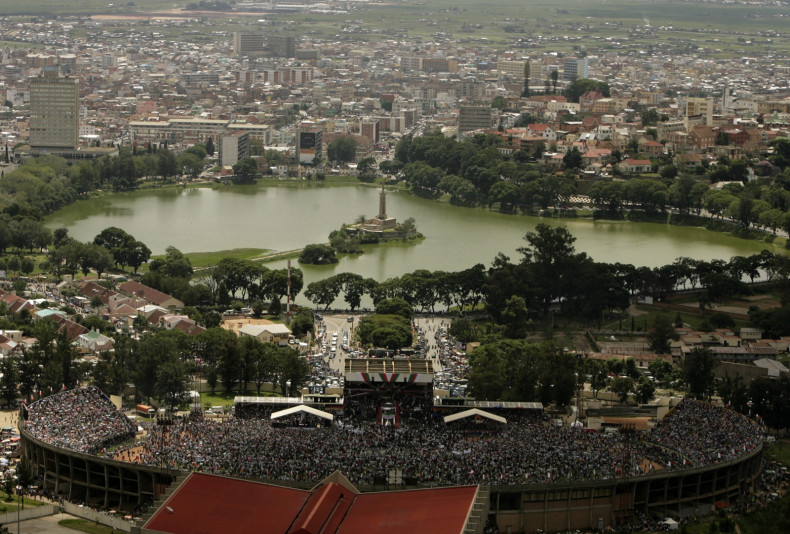 At least two people have been killed and several others injured in a blast at the Mahamasina stadium in Antananarivo, the capital of Madagascar. Hundreds of people had gathered at the stadium to take part in national day celebrations on Sunday (26 June).
Officials are considering it a "terrorist act" although no group has claimed responsibility for the blast so far.
General Anthony Rakotoarison told AFP news agency that about 80 people were injured in the blast. The grenade explosion took place when a free concert was under way following a military parade. President Hery Rajaonarimampianina condemned the attack and said that killing people is "an act of terrorism". A similar attack outside the same stadium in 2014 had killed a toddler and injured several others, but no one was arrested following the attack.
The president said in a statement broadcast on national television that political divergences do not mean people can be killed. "Divergences in point of view may exist between us... [But] if the leader does not suit you... you cannot kill the population," he said.
"We will never tolerate destabilisation. Especially because this is not only destabilisation but an act of terrorism."
Only 18 months after his election as president in 2013, Madagascar's National Assembly voted to impeach Rajaonarimampianina for failing to deliver on his election promises. However, his rivals could not succeed and still continue to fight with his supporters leading to a chaotic environment in the country.