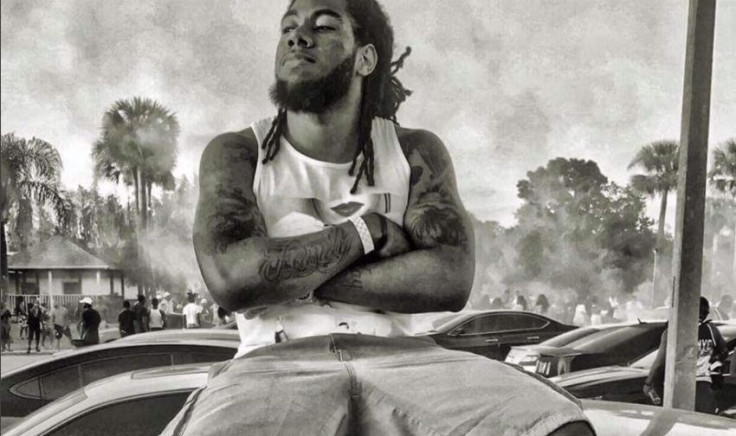 A game developer working on EA Sports' Madden NFL franchise was shot and killed on Sunday night (18 June) during an altercation in a restaurant parking lot in Ocala, Florida.
Jonathan Sullivan, 27, was shot multiple times in the parking lot outside The Winghouse at around 9:30pm local time. Police were quick to arrest 23-year-old Robert Bavle, according to the Star-Banner of Ocala.
Police said Sullivan approached Bavle in the parking lot and punched him. Balve then pulled out a .40 caliber automatic handgun and shot at Sullivan twice. He continued to fire at Sullivan and chased after him as he attempted to run away.
Witnesses told police that once Sullivan fell to the ground, Bavle stood over him and continued to fire several more times. After he ran out of bullets, he tried to run away.
A corrections officer named Matthew Boyd, who was dining at the restaurant with his family, said he and another armed bystander ordered Bavle to the ground and held him at gunpoint until the police arrived.
Sullivan died en route to the Ocala Regional Medical Center. Ocala Police Department Captain Steven Cuppy said Bavle had fired at Sullivan at least 13 times. He sustained multiple gunshot wounds to his chest, side and back.
Bavle has been charged with second-degree murder and is in custody at the Marion County Jail with his bail set at $50,000 (£39,203).
Sullivan was a developer at EA Tiburon and was a member of the Madden NFL gameplay team since May 2016. Many of his fellow developers took to social media to express their shock and grief.
Creative director Rex Dickson tweeted: "The Madden family lost one of our own this weekend. It was an honor @SullyEA_ rest in peace brother."
Sullivan's mother, Kay, said her son was a kind, gentle and generous person who had the most "beautiful eyes." She said a friend told her that her son and Bavle were acquainted, but she did not know Bavle herself.
"We are all shocked and deeply saddened by Jon Sullivan's passing," an EA Tiburon spokesman said in a statement to Polygon. "Our thoughts and prayers are with his family and loved ones. Sully was a much-loved member of our team at EA Tiburon, and his presence will be sorely missed."