South Australia Police Commissioner Grant Stevens has denied speculation the skeletal remains of a child in Wynarka are that of Madeleine McCann, who went missing in 2007.
Speaking at a parliamentary committee hearing he told members: "There is absolutely no evidence at this point in time that the child is Madeleine McCann... to suggest something like that would purely be speculating to get attention.
"We are focusing our inquiries on South Australia but we would be considering any potential missing child. Until we ascertain the identity of the child we need to be open to all possibilities."
The child's skeletal remains were dumped inside a suitcase in bushland near the town of Wynarka located east of Adelaide on 15 July. The bones are believed to have then been tipped out of the suitcase and found by a passer-by, according to reports.
The victim was a Caucasian girl aged two and a half to four and around 90 to 95cm tall. Police said she was probably killed at another location before being brought to Wynakra inside the black suitcase, which has since turned grey due to weather exposure.
A black tutu and a purple top dating back to 2007, believed to be the time when she was murdered, were found inside the case, along with a homemade quilt.
Police are keen to speak with a man in his 60s who was spotted near the scene with a dark suitcase about eight weeks ago.
Missing person records show no girls in the local area matching this description who went missing at the relevant time.
Detective superintendent Des Bray said: "I thought when we started this job that we would quickly identify who this little girl was.
"Somewhere out there is a mother, a father, at the very least an extended family that obviously lived near someone and I'm at a loss as to why someone hasn't reported this little girl."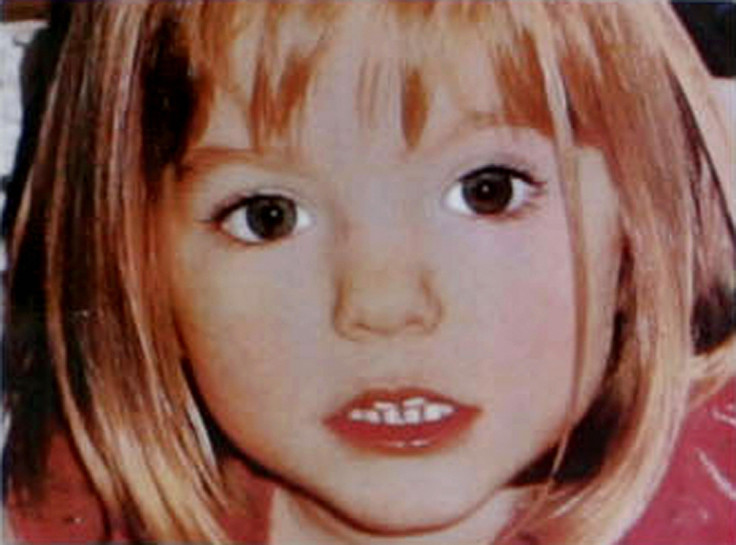 Madeleine McCann went missing aged three from the Algarve resort of Praia da Luz on 3 May 2007. A £7m ($10.9m) police operation has since been launched in the hunt to find the girl but no trace of her has been found.
The Met Police confirmed to IBTimes UK on 27 July that 31 detectives were still deployed in Operation Grange, a move criticised by a Met chief police officer who believed resources would be better used in the fight against terrorism and keeping streets in the UK safe.