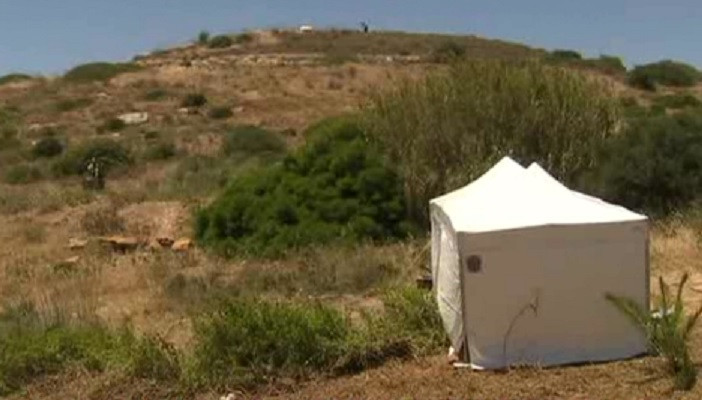 Police searching for clues about missing Madeleine McCann have pitched two tents over a patch of scrub ground.
It is the first time officers from the Metropolitan Police have erected tents on the land since they began searching the area three days ago.
The presence of the tents suggests the area is considered significant by police at this time. Two forensic officers were spotted entering the tents to examine the ground.
Police and the Portugese authorities cleared the piece of ground yesterday as part of continuing efforts to find clues. The patch of ground covered by the tents used to be partially covered by a corrugated iron sheet.
They are using sniffer dogs, radar and digging equipment in the search.
Officers in Praia da Luz are searching the area of land which is located about 10 minutes by foot from the hotel from which McCann vanished, seven years ago.