Two children are missing. Three-year-old Madeleine McCann disappeared in Portugal in May 2007 and 21-months old Ben Needham vanished in the Greek island of Kos in July 1991. And now supporters of missing Ben have forced the shutdown of Madeleine's Twitter account after posting toxic posts.
Madeleine's parents, Kate and Gerry, both 47, said they had to take action as they felt that the negative postings were hampering the worldwide hunt for their daughter. But Ben's mother, Kerry Needham has criticised them, saying she is shocked and hurt by their action.
Initially, the official @findmadeleine Twitter feed blocked the @FindBenNeedham account from following it over the weekend, ITV News said. It also blocked the Greek account @findbengreek. A few hours later, the Mirror said both accounts were unblocked and had access to the Madeleine feed. But now the @findmadeleine account has been closed down.
"People were furious at the weekend when they blocked our campaign, so of course they were bound to get more negative comments. Ben's campaign has never been anti McCann - we can't help the fact that some members of the public give their opinion about the McCann case just the same as people give their opinion about Ben's case," said Needham, 43, from Sheffield.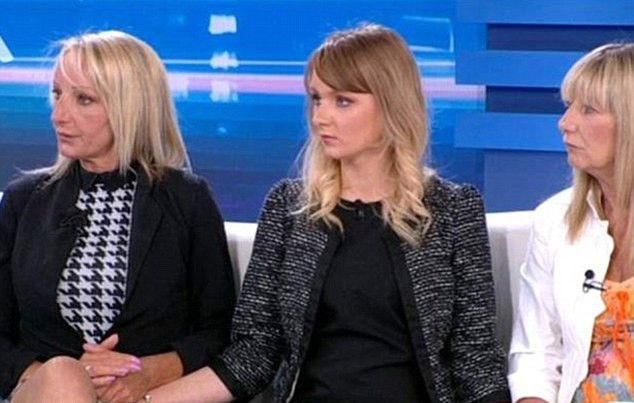 "It feels like a personal attack on me. It is deeply, deeply hurtful. I have myself had massive amounts of slanderous abuse from supporters of the McCann Campaign in the past but I have never taken that personally," Needham said.
"It's freedom of speech. But it is getting the names of two missing children out there which is really important. I have never criticised the McCann family. I have only ever criticised the authorities for the way the two cases have been handled so differently," she told the Mirror.
She added: "Blaming their decision to close their [Twitter] account on our followers could damage our campaign. In the UK we are a team of three people, checking Facebook, Twitter and Ben's website. How can we vet every single comment on there - it's impossible. We can't stop people's opinion and I will not be drawn into a slagging match with the two campaigns."
The newspaper noted that Needham had recently questioned the amount of British taxpayer's money spent by police in the search for Madeleine. It said so far, £10.1m has been spent by Operation Grange with another £2m pledged while Ben's search has only involved £800,000.
The McCann family spokesperson Clarence Mitchell said: "Kate and Gerry [McCann] have always supported the campaign to find Ben Needham. Indeed, they have promoted it on the Find Madeleine Campaign social media platform.
"However, it is a great pity that due to continued, ill-informed and abusive comments by some social media users, the decision was made to close the Find Madeline Twitter account. Kate and Gerry continue to wish Kerry Needham the best and hope that one day she will be reunited with Ben, just as they continue to hope that they will similarly be reunited with Madeleine," Mitchell added.
This is not the first time campaigners helping in the search for Madeleine have had to deal with negativity in their social media campaign. Brenda Leyland, 63, conducted a campaign of online abuse about the missing girl before being found dead in her hotel room days after a Sky News team confronted her about a series of abusive Twitter messages.
A vile Facebook page mocking the missing child was taken down after Daily Record reported it to Facebook. It was posted by a user called Coatbridge Dirtys.