Madeline McCann blasted by Jodie Marsh in shocking online rant
Glamour model said she'd dig 'up the Earth with bare hands' if her child was missing.
Jodie Marsh did not mince her words as she took to social media to lay into the parents of missing Madeline McCann.
The glamour model, 38, accused Gerry and Kate McCann of not doing enough to try and find their daughter, who disappeared age three while holidaying with her family in Praia da Luz in 2007.
Her comments appeared to come after watching a segment on ITV's This Morning with investigative journalist Mark Williams-Thomas about the on-going case.
Writing on Twitter in a series of posts, she said: "In my opinion it's all going to come crashing down for the Mccanns…".
"I must admit, if it were my child I'd be on my hands & knees digging up the earth with my bare hands! Nothing else would matter…".
The childless reality TV star continued: "My dog went missing for 10 mins the other night & I was running up the street screaming her name like a lunatic. I was beside myself…
"And if I was so hysterical over my dog, the hysteria would be ten fold if it were my child. I wouldn't be suing people. I'd be SEARCHING.
"If someone told me that a void in the earth had been found I would NOT dismiss it. I would dig the earth myself!!!"
During his interview with This Morning hosts Holly Willoughby and Phillip Schofield, Mr Williams-Thomas said he had theories about the case, but that they were difficult to discuss due to the many "legal implications".
Jodie went on to call in for the support of the infamous Twitter ranter Katie Hopkins: "@KTHopkins isn't buying it and I don't think the majority of the public are anymore… what do you think?"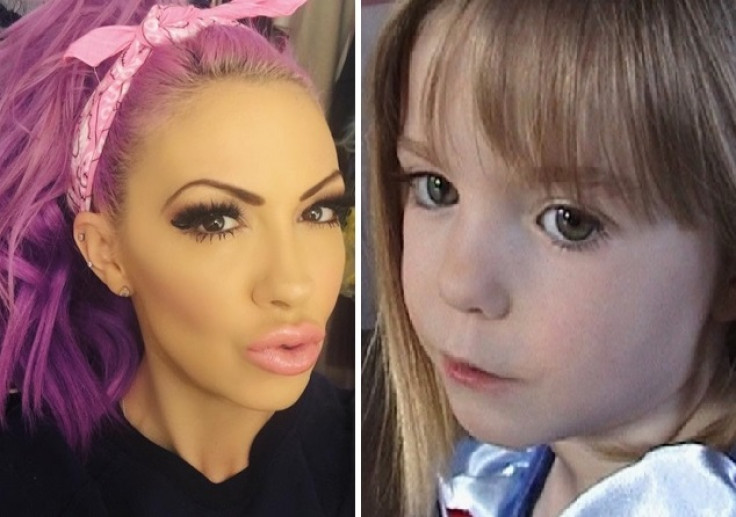 The day after, the model turned revealed that she had been commissioned to write an article following her online tirade but she had been "silenced". She explained: "Already been silenced. Today I was commissioned to write an article about the Mccanns for a national magazine. They have just pulled it…
"They said their lawyers had 'raised some concerns' – it was an article simply stating the FACTS & MY opinion. Why did they NEED to stop it??
"If I had been commissioned to write an article about ANY other person in the public eye, it would never have been pulled."
There is no evidence to suggest that the McCanns were responsible for their daughter's unexplained disappearance.