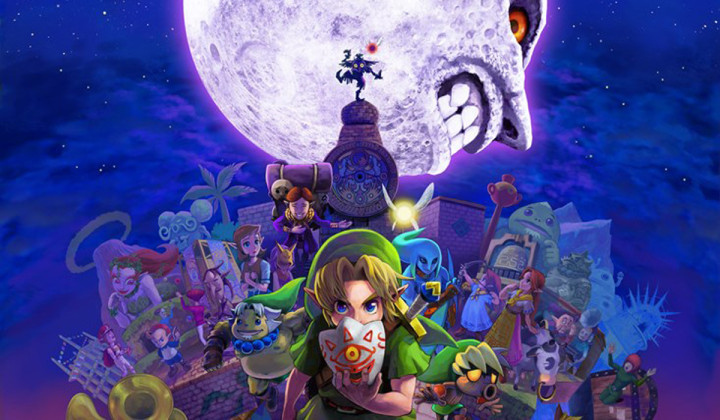 The Legend of Zelda series producer Eiji Aonuma has revealed more information about the forthcoming Majora's Mask remake heading to Nintendo's 3DS handheld.
Rumoured for years, the remake was announced last week during a Nintendo Direct online presentation.
Speaking to Japanese magazine Famitsu (translated by Nintendo Everything) Aonuma revealed his apprehension about remaking the game first released in 2000 and how it will be different.
Initially Aonuma refused to remake Majora's Mask because of the troubled development of the original, but later thought "if we made the remake, there would likely be many parts to be changed... If this thing is changed, it would be easier to play."
Majora's Mask is a direct sequel to N64 classic Ocarina of Time and is structured on the assumption that its players had already played the first game. In the remake new players will be considered. "Specifically speaking," says Aonuma, "parts that were conventions and weren't explained at all are changed, and challenges which you realise by repeating many times are made easier to understand."
The translation isn't perfect by virtue of it being Japanese to English, but what this means is that there will be hints for people who get stuck, rather than a toning down the difficulty overall. However one boss fight will be changed.
Aonuma also reveals that parts of the game will play differently on the new 3DS model being released next year, but did not want to detail the differences at this time.
In 2011 Nintendo remade Ocarina of Time for 3DS, which also changed elements of the original such as making the infamous Water Temple simpler to complete and easier to understand. Controls using the 3DS's gyroscopic controls were also introduced, and will return for Majora's Mask 3D.
The Legend of Zelda: Majora's Mask 3D will be released in Spring 2015.