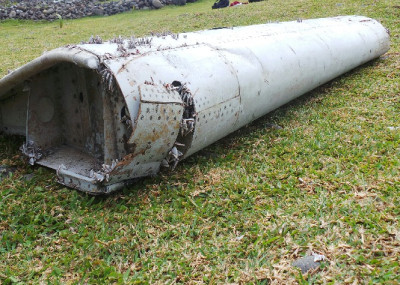 The first signs of debris from the missing Malaysia Airlines flight MH370 may have been found off the island of Reunion in the Indian Ocean, a French aviation expert believes.
Xavier Tytelman, a former military pilot, uploaded pictures of what looks a wing flap, known as a flaperon, belonging to a Boeing 777, which was washed ashore to the island.
On his blog, he writes the police on the island are currently examining the wreckage, believing it could have taken a year for it to be washed ashore there. A damaged suitcase has also been found nearby.

Tytelman does not believe the plane went down at this location because it is located so far from the plane's suspected flight path. Reunion Island is located 3,600 miles away from Malaysia.
The Australian authorities, who are leading the £70m search for the plane in the Indian Ocean, are said to be interested in examining the wing, coded BB670.
Facts revealed on the biggest aviation mystery in history
Tytelman wrote: "This code does not correspond to a plane's registration plate nor a serial number on machinery. But if the wing flap of the plane belongs to MH370 it's clear that the reference will be swiftly identified. In a few days we will have a definitive answer."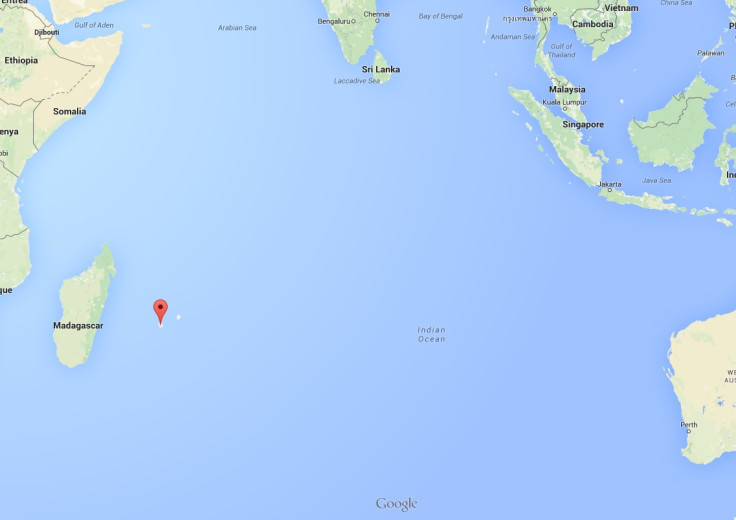 On 8 March 2014, MH370 veered off its course from Kuala Lumpur to Beijing for reasons still unknown today. Experts believe it continued for seven hours before crashing in the Southern Indian Ocean. All 239 passengers and crew on board were presumed dead and the case was declared an accident in January.
Search vessels have scoured more than 60,000sq km of the ocean floor with another 60,000sq km to go, but no remnants belonging to the plane have ever been discovered.
Speaking to The Telegraph, Tytelman said: "I've been studying hundreds of photos and speaking to colleagues. And we all think it is likely that the wing is that of a Boeing 777 – the same plane as MH370.
"Police in Reunion examining the wreckage say that it looks like it's been in the water for around a year, which again would fit with MH370. We can't say for certainty, but we do think there is a chance that this is it."
Multiple conspiracy theories have surfaced to fill the void of what happened to the doomed airliner, which has been deemed as one of the biggest aviation mysteries in history.