Malaysian Prime Minister Najib Razak's lawyer is mulling whether to file a defamation suit against the Wall Street Journal after its publishers Dow Jones said it stood by two reports containing allegations of corruption.
Lawyer Wan Azmir Wan Majid told the Malaysian Insider that Najib will be advised on how to proceed once he has had the opportunity to study the letter submitted by the WSJ and its publisher, lawyer.
"I cannot comment until I have viewed the reply," he said, adding that he was currently overseas.
Lawyers representing Najib had sent a letter dated 8 July, requesting for clarification on the two reports published in the WSJ.
The WSJ had run two stories – a news report 'Malaysia leader's accounts probed' on 2 July and an opinion piece, 'Scandal in Malaysia' on 6 July. The paper said the two articles were based on available facts.
The Malay Mail said a spokesman for the publisher has said that it has responded to the lawyer's letter and that it stood by the accuracy of the reports. It told Najib's lawyers that there was no need to clarify if the paper meant to accuse the prime minister of misappropriating funds as its reports were clear.
"We believe your request [for clarification] is unnecessary as The News Article and The Opinion speak for themselves," Dow Jones' counsel and chief compliance officer Jason Conti said.
"The News Article is a fair and accurate summary of current events, and The Opinion includes reasonable commentary based on those facts. Any suggestions otherwise is misplaced and baseless," Conti said, according to the Malay Mail.
Najib has denied the allegations made in both the news report and the opinion piece, saying that he has never taken any funds from the state investment company 1 Malaysia Development Berhad, for "personal gain."
The prime minister chairs the fund's advisory board. The fund has debts of nearly $11.6bn (£7.52bn, €10.56bn) and has been under separate investigations by the central bank, auditor-general, police and the parliament's Public Accounts Committee.
Najib has described the allegations made against him as "political sabotage."
Najib has little choice but to sue WSJ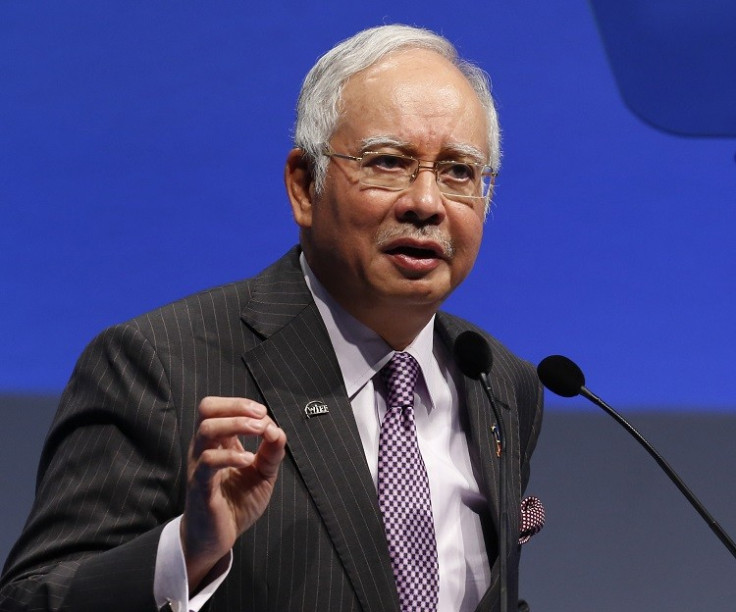 Lawyers in Malaysia have said following the response from the publishers, Najib has little choice but to sue for defamation.
"Public perception will be that the report is true if no lawsuit is initiated," lawyer Bastian Pius Vendargon told the Malaysian Insider.
He said the publisher's reply only meant that it was defending its report and that it had a good defence, including fair comment and qualified privilege.
"Najib now has no option but to sue the publisher as it involves his credibility and he has to ensure he wins the court battle," Vendargon said.