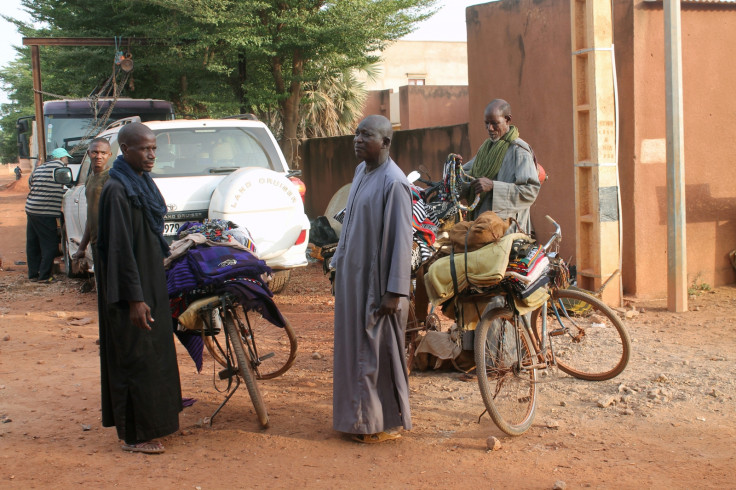 The Malian army, which over the weekend of 11-12 February swept through the Dialoubé locality in an antiterror crackdown, claimed it destroyed a rear operating base for jihadists in central Mali and arrested 24 of them.
But a lawyer for the detained has denounced the "arbitrary" arrests as well as summary executions of young Malian Fulani – also known as Fula or Peulh – amid fears of stigmatisation of the herders community whose waning fortunes have, to some extent, unfortunately played into Islamist hands.
Echoing earlier rumoured abuses committed by the army against the local Fula community, circulating on social media and in local press, lawyer Hassan Barry claimed the young Fula were wrongly labelled as jihadists.
On the raid of the village located in the Mopti region, Barry said: "It's not in the village of Dialoubé that there are jihadists! In reality, all those who were arrested are civilians."
The 24 arrests in Dialoubé follow numerous others across the country in recent months, which Barry described as "arbitrary", according to RFI.
"Today, more than 171 people are detained. Add to that those who have been transported from Dialoubé, two dozens, that would be around 200 people," he is quoted as saying. "I consider that these people are falsely accused simply because they are Peulh (Fula)."
Responding to the claims, an official from the Malian Defence Ministry rejected the "unfounded" and "partisan" accusations.
Nevertheless, the army is hunting down Amadou Koufa, a radical Fula preacher and his followers, who have pledged allegiance to northern jihadist group.
The cleric, originally from Mali's Mopti region, is described as a close ally of the leader of Islamist group Ansar Dine and leader of the Tuareg Rebellion, Iyad Ag Ghaly. Both men are known for their desire to impose Sharia law and wage a holy jihad.
Al-Qaeda-linked groups have recently been moving into previously untouched parts of Africa, as Islamist terrorists seek to gain exposure in the Sahel, and neighbouring Burkina Faso, with which Mali shares a porous border.
Five years ago, al-Qaeda seized power in Mali's second city Timbuktu after hijacking an ethnic Tuareg rebellion in the country's Saharan north. They grabbed large swathes of land and threatened the capital, Bamako.
France's 2013 military intervention, and UN peacekeeping missions, have since returned control of the region to the Malian government, but authorities have subsequently intensified their military offensive against Islamist groups which continue to operate across the vast desert areas in the north.