The murder late last year of Maltese journalist Daphne Galizia is not only a sad indictment of the island, but indicative of how investigative journalism can be a dangerous occupation when you tread on the wrong toes.
I struggle to comprehend that such a dreadful deed could take place in what is a civilised, breathtakingly beautiful Mediterranean nation: Malta is not some back-of-beyond country stuck in a medieval time warp.
Malta is a popular holiday destination with European tourists, and for that reason alone it needs to bring the culprits to justice to preserve their tourist destination status. Nothing could impact more negatively upon her holiday standing than the thought of car bombings, murder and corruption. That would put many families off spending their annual break there.
If we look at the facts, they are shocking. This was not some improvised explosive device operating on a tilt switch or hooked up to the vehicle's ignition, built on the back of a visit to the internet. This was a complex remote-controlled device. The blast was so powerful it blew the vehicle into an adjacent field. This is the stuff of a proper hitman.
Prior to achieving independence in 1964, Malta was a British colony. It became a republic in 1974, and with that achievement began the slippery slope to where she stands at this time: on a political precipice.
Malta's problem, it would seem, is the endemic corruption that blights the island. Some would suggest the corruption is due to her forging closer links to Russian nationals of an unscrupulous nature. In addition, as a lawyer specialising in the investigation of international fraud and cross-border asset recovery, the island is also becoming a safe haven for dodgy money. If you add corruption to money laundering and hidden assets, it is easy to see where this has the potential to deteriorate further.
Galizia's fellow Maltese investigative journalist Caroline Muscat, claims that Malta is facing "the collapse of the rule of law." Although three men have been charged with Galizia's murder, they are comparatively low-level criminals. They deny the charge.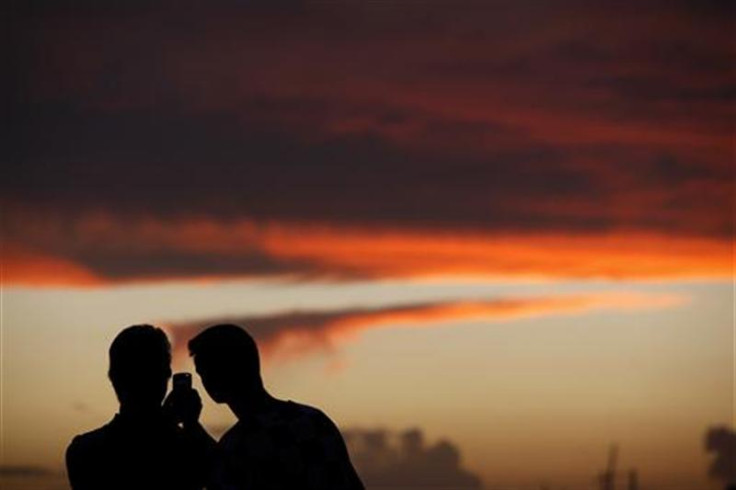 My views on corruption have been voiced repeatedly. From my perspective it is one of the most insidious of crimes. It flies in the face of democracy and law and order. Those affected tend to be without a voice and are powerless to fight back. Ordinarily, it is the ruling government that fights corruption and thereby protects its people from its ramifications. When the government is thought to be complicit, the weak have no means of protection.
Investigative journalism is a highly specialised discipline of the media. The success of the International Consortium of Investigative Journalists (ICIJ) is evidence of this. Its exposé on the Panama Papers and subsequently the Paradise Papers pays testament to the profession.
Unlike generic reporting, investigative hacks are aware that they are rubbing the subjects of their stories up the wrong way. Depending on the individual or the organisation in question, it can dictate their response. It may be simply be an injunction to prevent publication; it could be a law suit for defamation. It could also see a contract taken out to have you silenced for good. These are the perils that go with the territory.
According to an excellent article by Colin Freeman in the The Daily Telegraph, the response of a Maltese police officer puts the situation into context. One would expect the police to be chomping at the bit to bring the culprits to justice. Instead, one officer simply wrote on Facebook: "Everyone gets what they deserve." If ever there was a yardstick to measure what is wrong with this sorry scenario, this comment from a law enforcement officer, sworn to protect, provides just that.
Interestingly, the Panama Papers play a part in this tale. They revealed an offshore company owned by President Muscat's wife, Michelle. It is alleged that this entity may have been used to launder funds from energy deals with Azerbaijan. This allegation formed part of Galizia's blogged exposé.
Galizia had her critics it would seem. Not every Maltese person was a fan. Her sources were, some claim, dubious. She was also accused of being free with her 'cutting and pasting.' In addition, there is also a school of thought that her murder may have been due to a personal slight she made through her blog. But regardless of her alleged journalistic weaknesses, a death sentence is not in keeping with whatever her professional limitations were. Plus, personal slights on a tiny island are rarely resolved by the intervention of what appears to be a professional hitman.
There have reportedly been six unsolved car bombings since 2015, linked Mr. Freeman believes to fuel smuggling given the island's close-proximity to Sicily and Libya. If fuel smuggling is among the reasons for the presence of organised crime, then adopting a more rigorous approach to financial investigation is an obvious tactic to employ. There has to be a trail of transactions in order for the scams to work.
Money laundering on this scale is never simple. There will be a trail. It is like picking at a frayed cuff. Once it starts unravelling whatever is underlying becomes apparent. For instance, Malta is now a hub for online casinos and gambling: classic money laundering facilities.
There are problems with this murder investigation. Firstly, does Maltese law enforcement have the expertise, independence and the resources? Given the Facebook post mentioned above, one has to wonder even if there is the will to do so.
Secondly, if the corruption as is feared reaches the upper echelons of government, then it is highly unlikely any investigation will be meaningful and genuine. It is obvious the EU has serious concerns. Does it fall to them to intervene?
Corruption in any form is abhorrent. Those of us who ply our trade trying to frustrate it are all watching the development in Malta with interest. Of all the quotes I have read, this one pertaining to Galizia makes for a fitting epitaph. A well-wisher wrote in tribute: "What you wrote and what you uncovered cannot be blown to bits."
Martin Kenney is Managing Partner of Martin Kenney & Co., Solicitors, a specialist investigative and asset recovery practice based in the BVI and focused on multi-jurisdictional fraud and grand corruption cases www.martinkenney.com |@MKSolicitors.