Police in Malta have charged three men for the murder of investigative journalist Daphne Caruana Galizia on Tuesday (5 December). She was killed in a car bomb attack near her home in Bidnija on 16 October.
The accused includes brothers George and Alfred Degiorgio, and Vincent Muscat, who were also charged with criminal use of explosives, being involved in organised crime, and criminal conspiracy. The trio has pleaded not guilty to the crimes.
The three Maltese men were among 10 others arrested in a series of raids conducted on Monday as part of the murder investigation. It was not immediately clear if the trio or someone else was the master mind.
The raids were conducted in the town of Marsa, and the Bugibba and Zebbug areas. The raid was aided by the FBI, Europol, and the National Investigations Bureau of Finland, according to The Guardian.
Maltese police said on Tuesday night that the other arrested suspects would be released on bail.
The 53-year-old journalist is suspected to have been killed for actively investigating revelations from the Panama Papers — the 11.5 million documents leaked from the law firm Mossack Fonseca in 2016. She was described as "one of Malta's most important, visible, fearless journalists" by former Home Affairs minister Louis Galea.
On her Running Commentary blog, she had accused several top politicians in the country, including Maltese Prime Minister Joseph Muscat and his aides, of corruption.
Following her death, WikiLeaks founder Julian Assange offered a €20,000 (£17,626; $23,656) reward for any information that leads to the conviction of her killers. Another reward of €1m was offered by the country's government for information on her murderers.
However, Galizia's sons refused to recommend the government reward and said they were "not interested in justice without change".
Fear followed the "fearless journalist's death"
The investigative journalist's slaying raised concerns within the EU about the rule of law in Malta. Many saw the murder as an attack on independent media, while a group of EU lawmakers who conducted a fact-finding mission in the country a week ago said there was a "perception of impunity" on the island.
Socialist lawmaker Ana Gomes and the head of the parliament's delegation, said the murder "was aimed at instilling fear in everyone, especially those involved in investigating and prosecuting cases of money laundering and corruption".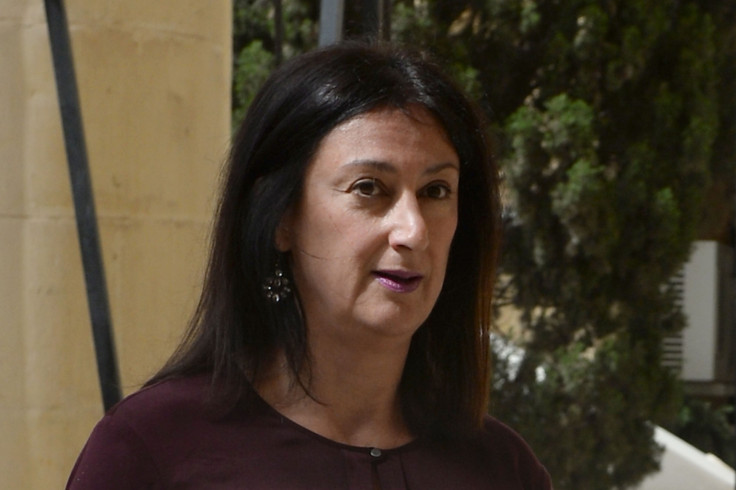 Several top news organisations' editors have also criticised Galizia's death, calling for the European Commission to investigate the murder. Frans Timmermans, vice-president of the commission, have urged the authorities to leave "no stone unturned" in the case.