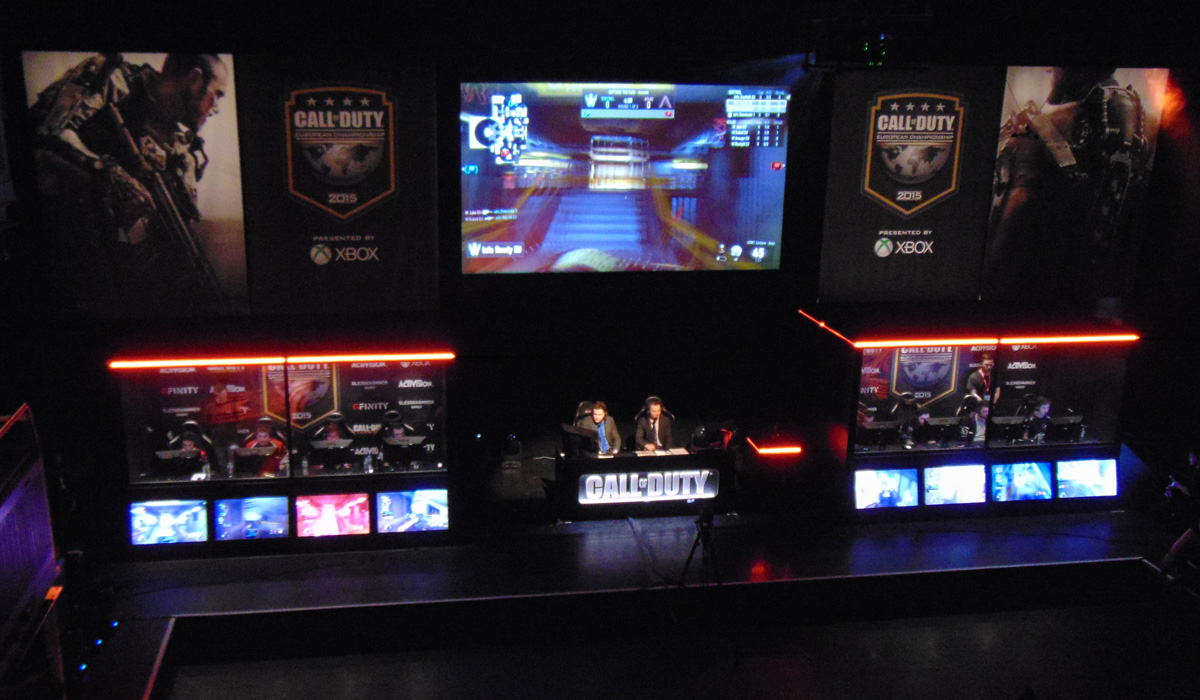 At the 2015 Call of Duty European Championships in a qualifier for the World Championships in Los Angeles, Team Infused battled Millenium in a match that lived up to its billing as the must-watch clash of the weekend.
The two teams of four needed all five rounds to decide a winner in a see-saw battle that eventually saw Team Infused win the trip to LA, and the opportunity to compete there for a slice of the $1m (£650,000) prize pot.
Professional gaming is a booming business and it's quickly making its mark on the UK with Gfinity recently announcing the first UK eSports arena, and GAME today (2 March) purchasing eSports company Multiplay for £20m.
For many, eSports is a foreign concept, a strange world of people watching other people play video games, but there's a lot of money at stake and its success can no longer be debated. Ahead of and during the European Championships I spoke to Millenium's star man Mark 'MarkyB' Bryceland and Team Infused's Shea 'QwiKeR' Sweeney.
What are your goals as a professional Call of Duty [CoD] player?
MarkyB: Pave the way for future players to make this a full-time career. For years I did this for nothing and am only now starting to see the fruits of my labour. It's been a very difficult time and during periods I've contemplated packing it all in but I've persevered and I'm glad I did. I won't be playing forever so currently I'm trying to put myself in the best possible position to make this a career afterwards. Learning how to manage a team, create content and building up relationships with people involved in the scene will prove invaluable.
Do you see yourself forging a long career as a professional gamer, or is there an expiry date on how long you can keep this level of skill up?
MarkyB: I mean they say footballers have short careers but the career of an eSports Professional is even shorter. Most players stop performing at the highest level after the age of 24 but some have proved that wrong. Nonetheless, the majority pack it in after around 3-4 years at the top, some get on with life and some move onto other things behind the scenes.
QwiKeR: Take Rambo for example. Rambo was playing for Team EnVy at a top level for many years. At the age of 24, 25 at the last CoD champs he actually came second and won £50,000, so I like to think I can play around that age – so that's another good six years.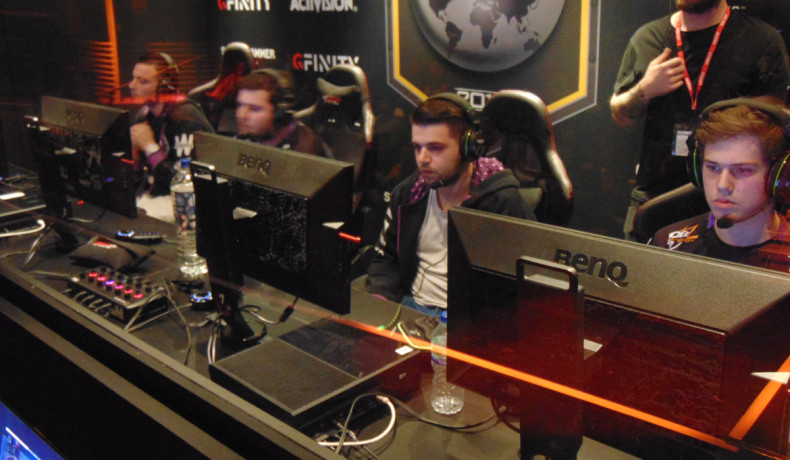 Competitions can be incredibly stressful and often that can impact the effectiveness of a team. What has been your experience of this and how do you manage the stress yourself?
MarkyB: Part of handling yourself as a top player is being able to handle the stress and negativity in-game and moving forward in a positive fashion. I guess this is just something that I've learned from my experience. You may still see amateur players get incredibly frustrated at their teammates but for the most part top teams will keep calm and composed until after their tournament is finished.
QwiKeR: Gfinity gave us a speech last night and they were telling us that we can really push boundaries and catch up with the North American teams if we act professional and work hard. As for stress levels, the stress in that match [against Millenium] was incredible – I've never experienced anything like that since I started playing competitively. You just have to focus on the win really – you can't focus on anything else.
What do your friends and family make of your pro gaming career?
MarkyB: Originally, very apprehensive but they grew to love it as they have seen all of the amazing experiences I've had and places that I've been to.
How big do you see eSports becoming in the UK?
QwiKeR: I can see it becoming huge, because... I've been watching football since I was a boy and there are a few football matches that really catch you, grip you from beginning to end. With Call of Duty every game is like that, each one is unique. There are so many situations that can happen and it's just non-stop intensity. That's why I play and why I watch.
MarkyB: I expect it to take over in the next couple of years, we've been one of the last countries to take to eSports but that doesn't convince me that we won't. Give it 20 years and I bet we'll be seeing sold out arenas with everyone's favourite players putting on a show.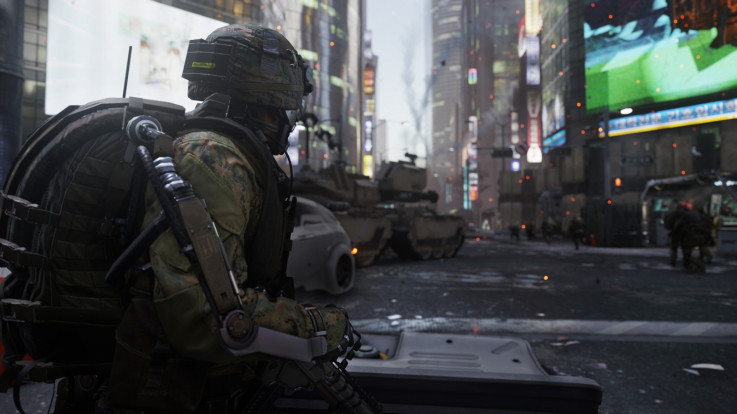 A screenshot from Call of Duty: Advanced Warfare.
Activision
What's your take on Gfinity's deal with Vue cinemas and the setting up on the UK's first eSports arena in London?
QwiKeR: It's unique, we've never seen anything like it and it'll set Gfinity aside from other companies. It's pretty similar to national stadiums in football – this arena in Fulham will be the main attraction for UK eSports and I think it's amazing what they've done.
MarkyB: I think it's a big step to making eSports more mainstream in the UK. I think we'll see more of these arenas crop up across the country in the next couple of years. Gfinity have the right idea, they're a great company to be spearheading the growth of UK eSports. I'm excited to see what they achieve. I hope people like it openly and give it a chance, maybe the problem with UK society is gaming is still genuinely seen as a 'nerdy' pastime.
Do you think getting eSports on television is a necessary step in the evolution of pro gaming, or do you think streaming services already offer something more than old media ever could?
MarkyB: I think the streaming platforms are doing a great job of making content available to a global audience 7 days a week, 24 hours a day. Who knows, maybe we could see CoD on TV one day but I don't believe it's all too necessary. Maybe, I don't quite know how to answer that one.
QwiKeR: I would absolutely love to see it on TV. If you look at the TV deals for regular sport – they're massive - football for example. I think if we can get Call of Duty on mainstream TV then it can go absolutely huge to be honest. On Twitch and MLG the viewership isn't quite there on the same level, so that would be an important step up.