A man has admitted the murder of his brother and the attempted murder of his brother's girlfriend after setting them alight while they slept in Glasgow.
Cameron Logan was doused in petrol at his family home in Milngavie, East Dunbartonshire, as he slept alongside girlfriend Rebecca Williams on the morning of 1 January this year.
Logan was burned so badly he had to be identified by his DNA while Williams only survived by putting her head in a fridge in a desperate bid to survive.
The pair had been at a Hogmanay party and were sleeping on an inflatable bed before 27-year-old Blair Logan burst into the bedroom just before 7am and set them both alight.
Williams, 25, was left critically injured in the blaze and had to be rescued by her boyfriend's father and neighbours who rushed to help.
Blair admitted murdering his 23-year-old brother and attempting to murder his brother's girlfriend at the High Court in Glasgow on Friday (21 July).
He also admitted endangering the lives of his parents David and Catherine Logan, who were treated for smoke inhalation in the incident. The family dog, Gomez, also died in the fire.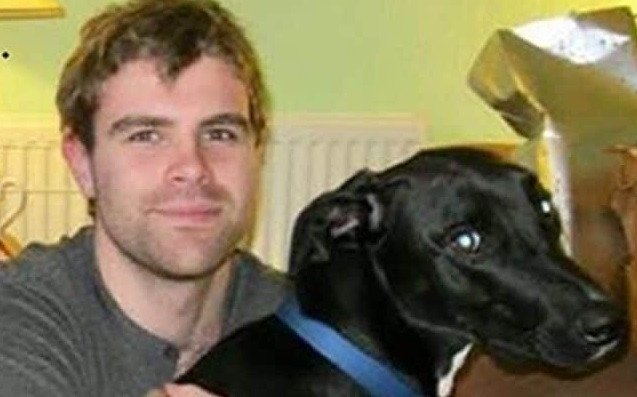 The court had heard how the brothers had not spoken for years before the incident and the parents had tried to rescue the couple only for the flames and smoke to be too powerful.
Catherine Logan said she saw a figure standing in the living room on the morning of the murder, according to Alex Prentice QC, prosecuting.
Prentice told the court according to Sky News: "Catherine Logan then heard Cameron roar in surprise, shock and fear, before the accused made a jerking motion with his arm as if throwing something. The accused then ran from the living room and went out the front door.
"Catherine Logan slammed the door behind him, shouting something like 'get the hell out of my house', still not knowing who it was.
"When she turned back towards the living room she saw 'orange and crackling' and the room turning black. She also heard Cameron and Rebecca screaming."
Williams managed to crawl into the kitchen and put her head in the fridge to protect herself from the fire but still sustained damage to her throat, vocal cords and lungs. The broadcast journalist may not be able to return to work as a result of the injuries she suffered.
It was revealed that Blair had researched burn injuries on his computer, but told police he did not intend to kill his brother, who was studying psychology.
Blair also claimed that he never knew Williams was there and he did not mean to endanger his parents. He is due to be sentenced on 11 August.