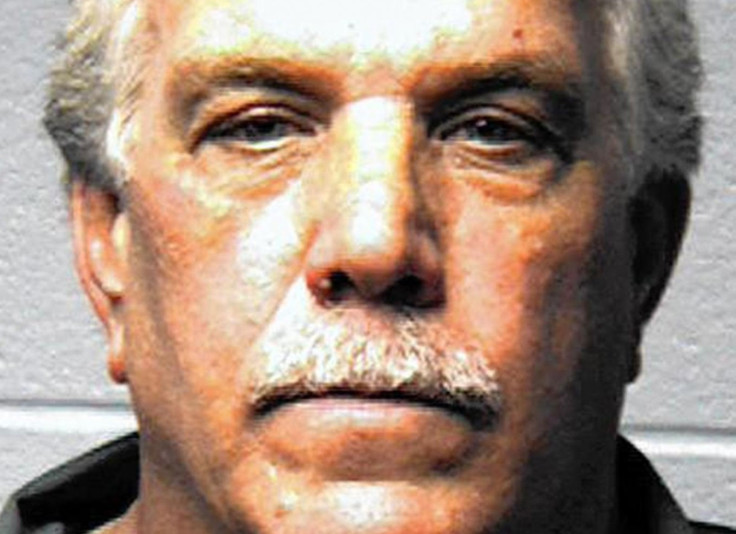 A murderer who killed his stepdaughter before making a sex video with her corpse is now refusing the terms of a divorce with her grieving mother.
Gregory Graf shot Jessica Padgett in the back of the head at his home as she sat by a fax machine before sexually abusing her body while making a video and making profane comments.
In the weeks before he murdered the 33-year-old on 21 November 2014 in Aston, Pennsylvania, weeks after his wife Danelle Bittner had asked for a divorce.
The 55-year-old covered Padgett's head in a plastic bag while he assaulted the mother-of-three's body and later buried her in leaves and other debris and claimed he "didn't know why" he killed her.
Now the former fencing company owner has rejected the terms of his divorce to Bittner, after previously agreeing to them, using a video-link from his Pennsylvania prison cell.
The settlement would have seen him handed 25% of his shared assets with Bittner, The Allentown Morning Call reports, along with funds from the sale of his items at auction.
It emerged that Graf had blamed his former lawyer, Jack McMahon, saying that he failed to give him the proper information on the proceedings with Bittner.
Although Amy Kruzel, sent by McMahon to stand in for him, told the court Graf has so far failed to sign legal documents and offered no fundamental reason why he would reject the deal.
"I don't know what is going on," Graf said during the hearing. "I'm not a legal person."
McMahon said he does not know why Graf is unhappy with the settlement and a civil trial will decide on the case next year.
A jury was forced to watch the shocking video Graf had made before convicting him of first-degree murder in less than six minutes deliberation.
Graf received a life sentence without parole after claiming that "something snapped" and the shooting was not premeditated during the trial.
It is unlikely that Graf will see much of the money as Padgett's husband, Michael Padgett, is suing him, hoping to win monetary damages for the woman's three children.