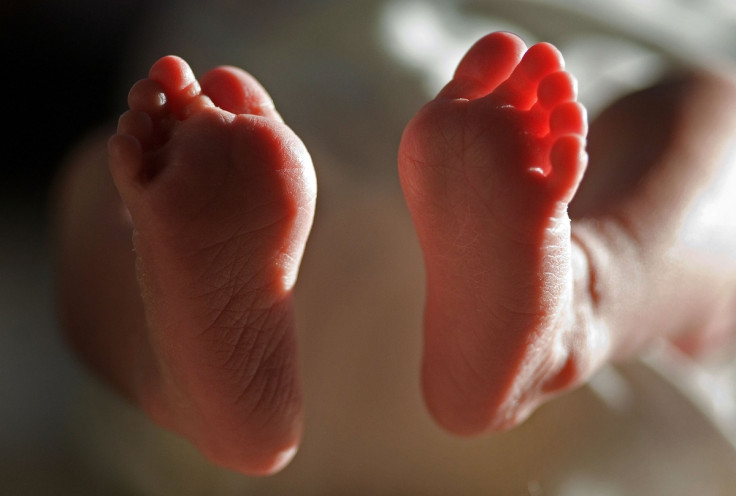 A man from the eastern Indian state of Odisha has been arrested on Tuesday (12 September) for allegedly selling his 11-month-old son.
Police said Balaram Mukhi sold the child to buy a mobile phone. He also bought alcohol for himself, silver anklets for his seven-year-old daughter and a saree for his wife, Sukuti, from the money he received from the buyer. Mukhi had reportedly got 25,000 rupees (£295) from the deal.
Sukuti was also questioned by the police, India Today reported.
According to reports, the couple along with Sukuti's brother, Balia, hatched the plan of selling the baby.
Bhadrak district Superintendent of Police (SSP) Anup Sahoo said that Mukhi has no regular income. "He works as a sweeper and seems to be a habitual drinker," the SSP said. He added that when the trio met an aged couple in their sixties, they decided to execute their plan.
The baby was sold to Somnath Sethi, whose 24-year-old son had died in 2012. Sethi's wife slipped into depression following their son's death and the couple wanted to adopt a child.
Inspector-in-charge of the Bhadrak Town Police Station, Manoj Rout said that Sethi "had told his acquaintances to look for a child they could adopt so that his wife recovers".
As Balia knew about the couple's desire, he helped Mukhi in striking the deal. However, Sukuti has refuted the allegations and said that she was not part of the plan.
"My husband was in a drunken condition, and he told people that this is an illegitimate child, which is why he didn't want to keep him with me and wants to give him to some other person," she claimed.
The woman also said that she even objected the sale, but Mukhi "beat me up and I also beat him up, but he forcibly sold the child for Rs 25,000, and purchased mobile, saree, dress, silver anklet etc" she added.