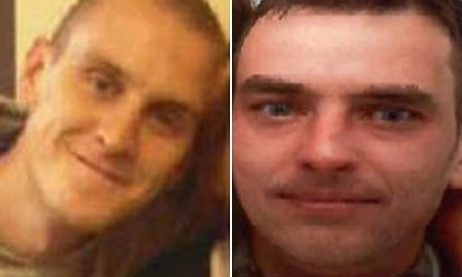 A 23-year-old man has been charged with the murder of two Big issue sellers in Birmingham city centre.
Wayne Busst, 32, and Ian Gladwish, 31, both from Birmingham, were stabbed during rush hour in front of hundreds of onlookers.
West Midlands police arrested a 23-year-old man, who is believed to have known his victims, following a large response from the public. He is due to appear before Birmingham magistrates.
One of the vicitms was found outside a Sainsbury's supermarket in Martineau Place whilst the other was found near Boots in Union Street. Both were pronounced dead at the scene.
Dect Insp Buck Rogers said: "We have had a fantastic response from the public so far and their information has proved vital to our investigation.
"Early enquiries suggest that this wasn't random. The attacker appears to have known his victims.
"Our enquiries continue and if there is anyone who saw something on Friday evening and hasn't yet come forward we urge them to call us now on 101."
Big Issue founder and editor-in-chief John Bird paid tribute to the two vendors.
He said: "Myself and everyone at The Big Issue has been deeply saddened to hear the tragic news that two of our well-liked Birmingham-based vendors were stabbed to death in the city centre yesterday evening. We are struggling to make any sense of this utterly senseless attack, and our sincerest condolences go out to the families of the victims.
"This awful crime, perpetrated against two hard-working, mild-mannered men, only serves to illustrate the extreme vulnerability of people who live and work on the streets. Which is why we at The Big Issue are constantly striving to create opportunities which will help our vendors to get off the streets and out of harm's way.
"We are truly devastated that these two individuals have been deprived of just such a future."