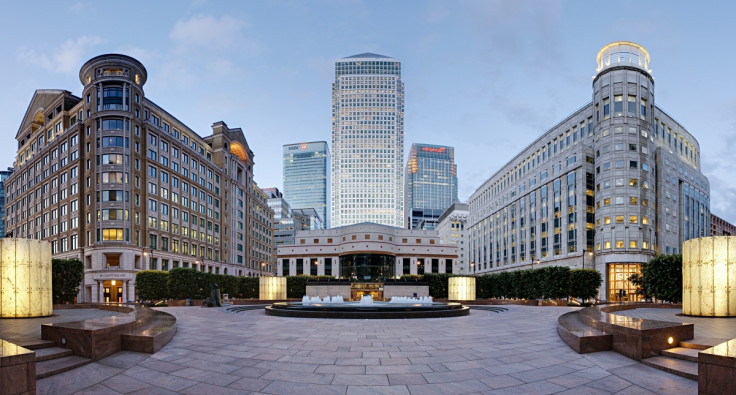 Armed police swooped on a man dressed like the Marvel comic character "The Winter Soldier" on suspicion of wielding a shotgun in Canary Wharf. Metropolitan Police were called at 2.15pm today (November 7) after at least one member of the public saw the man walking suspiciously with what looked like a shotgun.
The man was apprehended by heavily armed police at the scene with no shots fired or anyone injured. The incident took place near the North Dock area.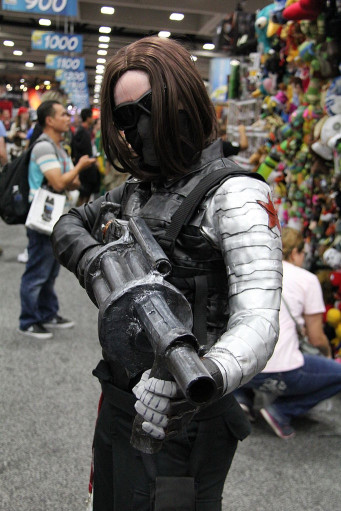 With his hair dyed red, a black leather jacket and a faux cybernetic metal left arm his outfit matched the Marvel comics character played by Sebastian Stan in the 2014 feature film Captain America: The Winter Soldier.
The Canary Wharf Group, who own 100 acres of land in the area, indicated on Twitter that they believed the firearm was an imitation. The group tweeted: "Reports of man with firearm at Canary Wharf are incorrect. Man was carrying non-lethal Airsoft hobby equipment."
In the Marvel comics, the Winter Solider was formerly a friend of Captain America, Bucky Barnes. He was injured was believed to have been killed during World War Two and becomes an assassin for a criminal organisation called Hydra.
The Winter Soldier was featured in the last Captain America film, and will be featured in the upcoming Captain America: Civil War film.
The Metropolitan Police confirmed that they recovered a suspected firearm at the scene and enquiries are continuing. A spokesperson from Scotland Yard said: "A man was arrested at the scene and inquiries are continuing.
"No shots were fired. A man was arrested on suspicion of possession of a firearm. Enquiries are ongoing to establish what the weapon was."