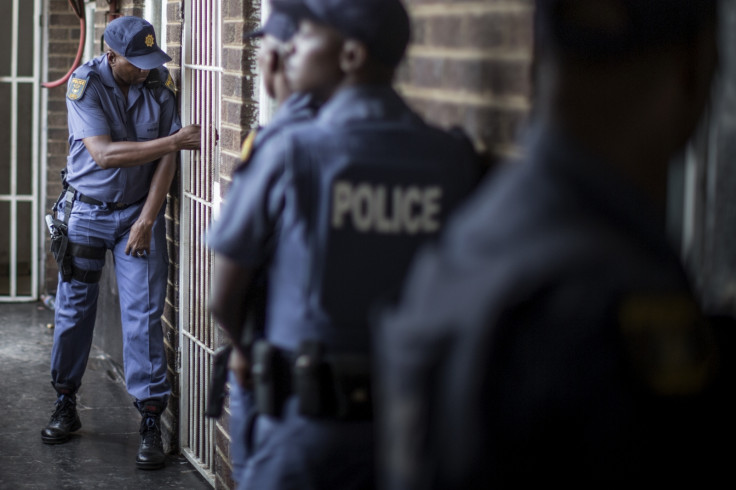 A man has been gang raped by three women in the South African capital of Pretoria, a police spokesperson has confirmed to IBTimes UK.
The incident has left the 23-year-old severely traumatised, who alleged that he was kidnapped and drugged before being raped. A case against the culprits has been launched and police have started their investigation.
In his statement to the police, the man from Nellmapius, in the east of Pretoria, said that his ordeal started when he boarded a communal taxi from Solomon Mahlangu Drive towards Pretoria CBD.
He said that when he hailed the taxi, other than the driver there were only three young women inside it.
After sometime, the taxi driver changed direction and asked the man to come sit in front. One of the women then allegedly injected an unknown substance in his body and he fell unconscious, the man said to the police.
"He stated that he woke up in an unfamiliar room on a single bed. The female suspects then allegedly forced the man to drink an energy drink' before taking turns raping him numerous times a day'" South African Police Service Captain Colette Weilbach said.
Weilbach also said that after raping him throughout the weekend, the women dumped him semi-naked in an open field in the city of Benoni. The man has received medical treatment, she added.
"The South African Police Service (SAPS) take all sexual offences seriously regardless of gender. The Tshwane Central Cluster FCS assures all victims of these types of crimes that they will carry out robust investigations to bring offenders to justice'" Captain Weilbach said.
She has also appealed to public to come forward with any information related to the incident. Information can be given to the Tshwane Central Cluster FCS Unit at (012) 353 5301 or people can also contact SAPS anonymously by giving a call at 08600 10111 or by sending an SMS to 32211.
According to Rees Mann of the South African Male Survivors of Sexual Abuse, about 20% of the crimes reported are against men. "Male victims are much less likely than females to report sexual abuse because police don't take it seriously," Mann said.