A 23-year-old Romanian man has been jailed for raping a 69-year-old woman after robbing her. Gabriel Lupu of West Buildings, Worthing snatched the pensioner's handbag from her and lured her to a car park where he attacked her.
The pensioner from Hove had travelled to Worthing by bus on Sunday, May 8. The woman, who had suffered with mental health issues, became confused and disorientated and was unable to make her way home.
After withdrawing £200 from her bank account she went to the Montague Centre where she stood outside McDonald's. At around 1am, Lupu approached the victim.
He was later seen on CCTV walking along South Street carrying her handbag while the woman followed him. They were later seen outside TK Maxx, where the woman struggles with him as she tries to retrieve her handbag. Lupo then leads her away, luring her to the nearby Barclays Bank car park where he raped her.
After briefly leaving the car park, Lupu returned to discard the handbag after taking the £200 cash. The victim managed to walk to the police station where she reported the shocking incident.
Detective Chief Inspector Tanya Jones from Surrey and Sussex Major Crime Team, who led the investigation, decided to release CCTV images and video of the man they believed was responsible. The images were retweeted 555 times and reached 55,755 people, police said.
"The images we released showed him walking through Worthing and we were hoping someone might recognise him," she said. "We also shared them on social media, which had the desired effect, the public began to share them and within three days we had a snippet of information."
The images were also spotted on social media by the suspect's parents who recognised their son and when he visited them in Romania for a holiday, they urged him to return to the UK, the Worthing Herald reports.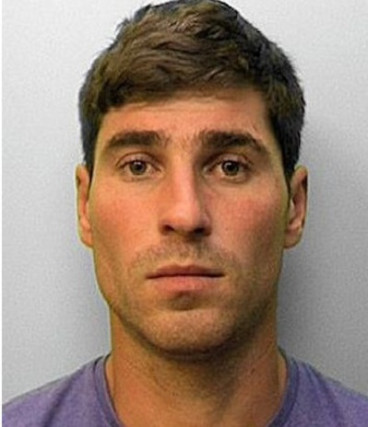 Hove Crown Court heard that Lupu initially denied any involvement in the rape or robbery of the victim, however his DNA was found on her body and on the receipt she got when she withdrew the money.
DCI Jones added: "Lupu took advantage of this very vulnerable woman, his behaviour was despicable. Thankfully he has now pleaded guilty sparing her of the trauma of the trial, and he will now spend a long time in prison and will be deported."
Deputy Chief Crown Prosecutor for CPS South East, Kris Venkatasami, said after the sentencing: "Thanks to DNA evidence secured from the victim's clothing, along with CCTV footage, the case built against Lupu was overwhelming and he was left with little option but to plead guilty to these serious crimes.
"Lupu targeted a woman who was clearly vulnerable and far older than himself and today's sentence is testimony to the horrific nature of his attack."
Lupo had been in the UK for three months before he carried out the brutal attack Mirror Online reports. He has been placed on the sex offender registry for life with the recommendaton that he be deported.