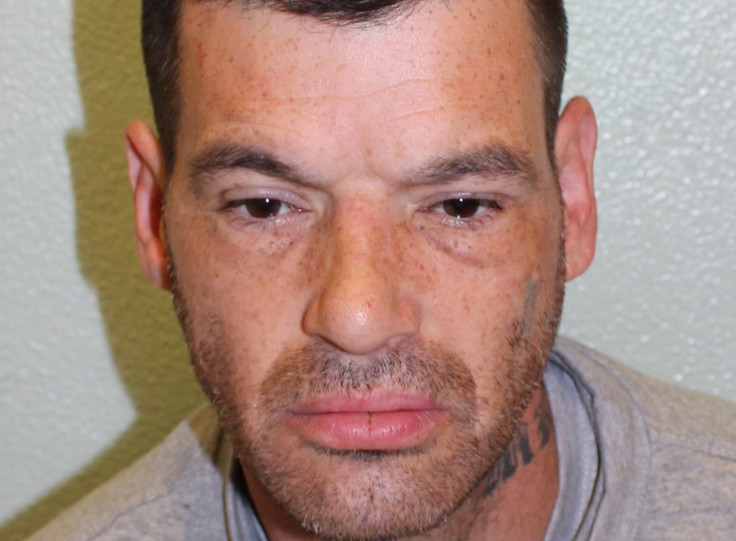 A man who forced his way into a pensioner's home in South London and raped her has been jailed for 12 years.
Jason Batchelor, 46, had pleaded guilty to beating and raping the woman in her 70s in an early morning attack in Purley on 11 May.
Batchelor, of Maldon Road, Wallington, tapped on the victim's window at the rear of her house as she was preparing breakfast shortly before 8am, Croydon Crown Court heard.
After the woman indicated for him to leave her garden, he walked around the property and knocked on the front door. The woman opened her door slightly to ask him what he wanted, at which point he placed his foot in the doorway and forced his way in.
Inside, he punched the woman in the face, causing extensive bruising, before going on to rape and threaten to kill her if she made a sound. He left the property after taking cash from the victim.
The woman alerted the emergency services and was admitted to hospital for her injuries.
Batchelor, who is unemployed and has a history of drug and alcohol addiction, was arrested at his home on 14 May following the retrieval of DNA evidence. He immediately told officers: "I'm sorry I never done anything like this before, I swear to God I've messed up, I'm sorry."
He pleaded guilty to rape, attempted rape, sexual assault, actual bodily harm and trespass with intent to commit a sexual offence. He was sentenced on Friday (19 August). He received a total of 20 years for rape with a 12-year custodial sentence, with eight years to be served on licence upon release.
A victim impact statement by the woman, and read to the court, said: "The man told me on several occasions he had a knife and I thought he was going to kill me. I felt so helpless and that was really terrifying. I felt really vulnerable and scared. There was nothing I could do."
Following the attack, she said: "I was petrified that the man was still out there. He knew where I lived. I could see how difficult it was for my children to witness what I had been through."
Investigating officer Detective Constable Richard Scott said: "I would like to pay tribute to the victim who has been extraordinarily robust throughout the investigation.
"I would also like to thank all the witnesses that came forward and gave valuable evidence which, along with the DNA evidence, resulted in an overwhelming case against Jason Batchelor, who was left with little option but to plead guilty today."
Scotland Yard detectives said the "courage and bravery" of the victim during the investigation and court case had been "humbling".
Senior Investigating Officer Detective Inspector Keith Ward, added:"This was a horrific ordeal for this elderly lady and her courage and bravery throughout this investigation has been humbling.
"Batchelor is a dangerous offender who committed offences against the woman in her own home, a place where she has every right to feel safe and secure. I would like to praise my team of detectives for their dedication and diligence in securing this conviction.
"Thankfully offences of this nature are very rare and I hope that the swift identification, arrest and charge of Batchelor will give other victims of sexual offences the confidence to come forward in the belief that they will be treated with the utmost sensitivity by specially trained detectives who are committed to supporting victims and bringing perpetrators to justice."