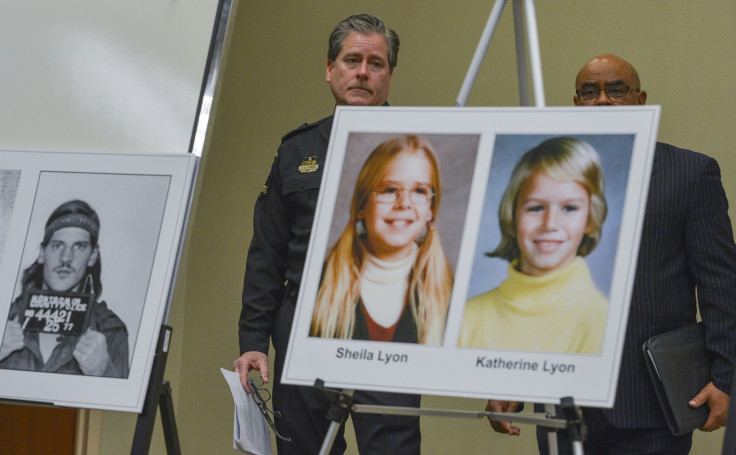 A man charged with killing two young sisters from Maryland pleaded guilty to their murders, bringing to an end a more than four decades of mystery over what happened to the girls who vanished during a trip to a local shopping mall.
Lloyd Lee Welch, 60, was sentenced to 48 years in prison in a Virginia court yesterday (12 September) after pleading guilty to two counts of first-degree felony murder.
He admitted to abducting 12-year-old Sheila Lyon and 10-year-old Katherine Lyon from Wheaton Plaza Mall in March 1975 where they had gone for pizza and to look at Easter decorations.
But in an agonising twist for the girl's parents, Welch insists he did not take part in any sexual assault of the girls or in their killings.
However, it does bring a form of closure to the murders that have haunted the region for decades.
"That fear lingered for years and years, and it was just the kind of thing that nobody will ever forget," said retired police sergeant Harry Geehreng, who searched for the girls at the shopping centre and in nearby woods in the days after they vanished.
Parents were afraid to let their children go outside. Walks to the mall and other unsupervised activities also came to an end, said Teresa Brookland, a former schoolmate of Katherine Lyon.
"Our parents were very protective. They were quite rattled by this," Brookland said.
Welch's 48-year sentence is part of a plea agreement that also calls for him to receive a 12-year concurrent prison term for two unrelated sexual assaults in northern Virginia.
Despite what Welch claims, authorities believe he burned the girls' bodies on a remote mountain in Bedford County, Virginia, where his family owned land. They were never recovered.
A friend of the girls at the time of the murder told police she saw a man leering at the girls and following them at the mall.
Welch, who was then an 18-year-old worker at a traveling carnival, was questioned by police, but was dismissed as a suspect as detectives focused on a description given by other witnesses of an older man with a tape-recorder.
Cold Case
The dormant case was revived by cold case detectives in Maryland in 2013 after they took another look at Welch when they noticed a striking resemblance between a sketch in the case file and a mug shot of Welch from the late 1970s.
Welch was charged in the girls' killings in 2015 after members of his extended family said they saw him carrying two large duffel bags on property the family owned on Taylor's Mountain in Bedford County, Virginia.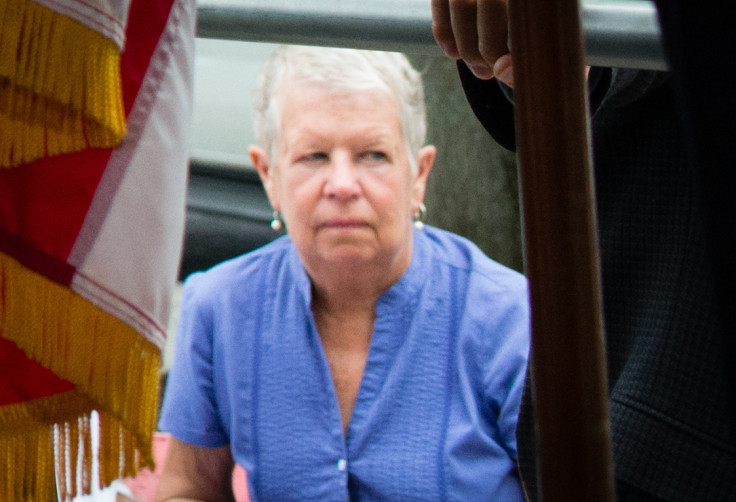 During the Virginia hearing prosecuting attorney Wes Nance said witnesses told police Welch put a green duffel bag in a large fire burning on the mountain.
Nance said other witnesses recalled that the fire burned for days and had "the stench of death."
Welch did not speak during the hearing, except when asked to enter his plea. He did not address the Lyon family when asked by Judge James Updike if he had anything he wanted to say.
The defendant's lawyer Tony Anderson said: "It's our hope that with this agreement ... will in some way add some closure in a meaningful, meaningful way to the Lyon family and Mr. Welch."
Person of interest
For the prosecution, Nance said Welch repeatedly changed his account of who else was involved in the crime during 13 interviews with police, beginning in 2013. "His credibility is open for questioning," said Nance.
Police had named Welch's uncle as a person of interest in the case, but Nance said they were never able to develop enough evidence to charge him or anyone else.
Nance said Welch's admission that he participated in the kidnapping fits the definition of felony murder — a killing that occurs during the commission or attempted commission of a felony.
Welch had faced the possibility of the death penalty. But Nance said prosecutors decided against pursuing a death sentence based on changes in the law that could have prompted years of appeals and the Lyon family's wish to bring the case to a close.
The girls' parents, John and Mary Lyon, and her two brothers, thanked Montgomery County police for sticking with the investigation.
"We just want to say, simply, 'thank you,' and it's been a long, long time, and we're tired, and we just want to go home," said John Lyon.
Welch is already serving a prison sentence in Delaware for sexually assaulting a 10-year-old girl. Once he completes that sentence in 2026, he will begin serving his new sentence in Virginia.
Nance said because the crime was committed in 1975, before truth-in-sentencing laws were passed, Welch could become eligible for parole when he reaches his 80s. But he labelled the chances of Welch actually getting paroled as "very slim or none."