Man Pleads Guilty to Swinging Chihuahua in the Air by its Lead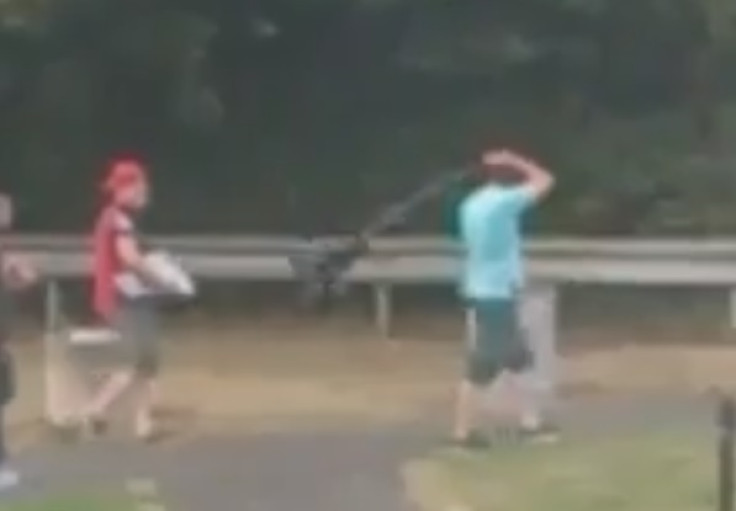 An 'dog lover' who was filmed repeatedly swinging a Chihuahua around his head via its lead has been banned from keeping animals for two years.
Alfie Loft, 19, admitted causing unlawful suffering to an animal after he was filmed swinging the small dog while walking down a street in Stevenage.
Loft, from Hatfield in Hertfordshire, was arrested following an online appeal on the Facebook page Spotted in Stevenage, which showed video footage of Loft lifting the dog and appealed for information to help find the culprit.
The teenager said he "felt disgusted" by his actions towards the dog, which belonged to a woman he met in a local pub. Hatfield Magistrates Court heard he agreed to walk the animal while he and three friends went to a nearby shop to buy alcohol.
He has now been banned from keeping animals for two years, ordered to pay £250 compensation to the dog's owner and a further £145 in other costs and surcharges. The judge also handed down a 12 week curfew to Loft, preventing him from leaving his mother's house between 9pm and 6am.
Natasha Patel, Loft's defence lawyer, said her client was attempting to pull the dog alongside him when it rose up in the air for the first time.
She said the friends he was with began laughing at the incident and "egged him on" to continue.
Patel told the court: "He knows that was wrong. He doesn't remember much of what happened.
"He's disgusted at himself, they were his own words to me. He feels humiliated that this incident has occurred. He has also said he would like to write a letter to apologise to the owner of the dog to show that he is truly sorry.
"He does love dogs himself, although he doesn't own any himself."
The dog was not hurt during the incident, but its owner said it starting acting distressed and out of character in the days that followed.
District judge Carolyn Mellanby accepted that Loft had shown "genuine remorse" for his actions.
© Copyright IBTimes 2023. All rights reserved.