Australia's environment department on Wednesday (30 August) night arrested a 43-year-old man, who is allegedly seen in a viral video slitting an injured kangaroo's throat.
"Just face it, that's your fate. Let me finish this as quickly as I can," the Chinese speaking man is reportedly heard saying in the video, posted on the Chinese social media service QQ and later shared on several other social media websites.
The video, which received almost four million views, showed people laughing in the background as the man slit the Eastern Grey kangaroo's throat multiple times with a knife. The Eastern Grey kangaroos are a protected species.
The Victorian Department of Environment, Land, Water and Planning (DELWP) said in a statement that the arrest was made from a property in the Melbourne suburb of Ringwood after receiving information from the public. The department also said that they seized several firearms and knives from the property.
It was not clear where and when the video was shot.
The accused has reportedly paid bail, but has been ordered to face the Ringwood Magistrates Court. If convicted, the man faces a fine of up to $38,000 and up to 24 months jail, news.com.au reported.
Environmentalists and animal lovers strongly condemned the killing of the protected kangaroo species and called for strict punishment for the accused.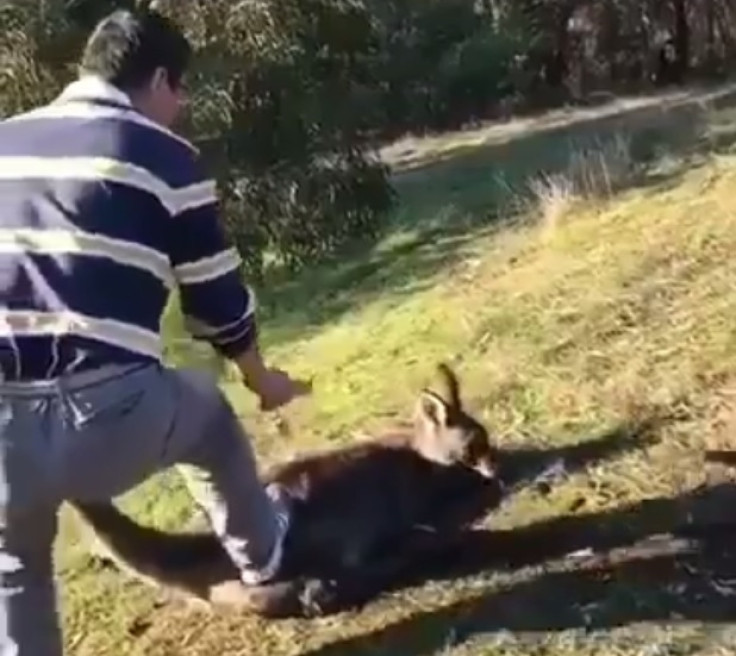 "Unfortunately sometimes videos get played and played by that many people for the wrong reasons, but hopefully this one can have the right message come out of it," DELWP manager of compliance operations Glenn Sharp told the news portal.
"If we can reach back to that same number of people with the message of a person has been arrested, a person is facing charges and this is illegal to do, then that would be even better," the officer said, adding that they were investigating the case to see if other people were involved in the killing.
World Animal Protection Senior Campaign Manager Ben Pearson, meanwhile, issued a statement terming the incident as "barbaric and cruel".
"It is hard to understand how anyone could commit such a brutal act, let alone film it," Pearson said, calling for the prosecution of the accused.