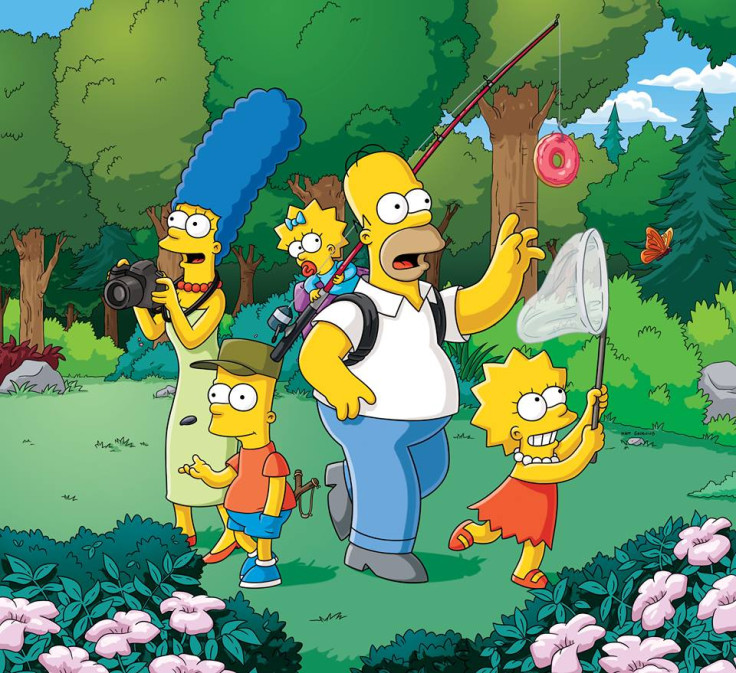 An Australian man has claimed an unusual world record after having his back tattooed with 203 different characters from animated series "The Simpsons." Michael Baxter, 52, now holds the record for the 'Most tattoos of characters from a single animated series.'
It took five and half days - 130 hours - of tattooing by artist Jade Baxter Smith for Baxter to have his back festooned with characters including Moe, Mr Burns and Duffman. The painful world record reportedly cost Baxter an estimated AU$12,000 (£5,516).
"I wanted to get something which was unique, which nobody else had or would even think of getting," said Baxter, interviewed by Comic Book. "I'm a huge fan of the show. I love the tattoo, and I know lots of other people, including my grandchildren, do too."
Baxter's favourite character from the series is Homer Simpson, though his back is now home to nearly all of Springfield's characters, including the supporting cast. He had to give details of every episode where each of the characters he wanted appeared.
Earlier IBTimesUK published photos of some the wackiest new records to feature in the Guinness World Records 2016 (published 10 September 2015), including the largest feet of a living person and the person with the most teeth. Currently the most tattooed man in the world is New Zealander Lucky Diamond Rich, who has tattoos across every inch of his body.