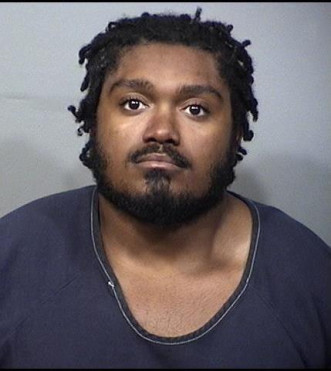 A man in Florida survived a 10-hour ordeal of torture and rape before he being found in a ditch by a passing truck driver.
Brevard County authorities arrested 23-year-old Derek Anthony Munnings, who investigators said was the ringleader of a harrowing series of incidents, assisted by 22-year-old Tivy Jean Colderwood who had also been arrested.
After Munnings called the victim a 'snitch', the arrest warrant, seen by WESH2, said that over the course of 10 hours, the victim was beaten, had his face stomped on, was raped with an unknown object and had bleach poured onto his face, into open wounds.
Online jail records alleged that the incident took place late on Saturday 13 January, before the suspects were arrested the following morning.
Along with Munnings and Colderwood, another man named David Dale Grey-Taylor was arrested, alleged to have driven with the others to where they planned to kill the victim.
An arrest affidavit said that although they planned on killing the victim, the three ran off when they saw a passing car and the victim was discovered alive - identifying his attackers from a hospital bed. The harrowing incidents allegedly took place at a residence shared by the suspects.
Munnings has been charged with sexual battery of victim over 18, kidnapping, and aggravated battery causing bodily harm. He is being held on a $120,000 (£86,000) bond. Colderwood faces kidnapping and battery charges too, along with resisting an officer and marijuana possession - his bond is $72,500 (£52,000).
Grey-Taylor faces a kidnapping charge. Colderwood's attorney told local media that his client denies all the allegations and is "shocked" by them.