As far back as Carlos Briceno Schutte can remember, he wanted to fly. After failing to sprout wings as a teenager, he did the next best thing: became a BASE jumper and proximity flyer.
After spending three years working behind a desk in the oil industry, the Venezuelan quit the daily grind and learned to take to the skies in one of the world's most dangerous sports.
Briceno Schutte's career has seen him scaling the Christ the Redeemer Statue in Brazil to mountains in Switzerland with his friend Alexander Polli. He also appeared in Base: Polli's semi-autobiographical film about the sport that mixed real GoPro footage with the story of a BASE jumper who pushes himself to the limit after a jump goes wrong.
In August, fiction became tragic reality when Polli died in a wingsuit crash in the French Alps. He was 31.
A week later, Briceno Schutte performed a jump in honour of his friend, who in 2012 became the first proximity flyer to strike a fixed target, reaching speeds in excess of 250km/h (155mph) to hit a polystyrere slalom pole.
IBTimes UK spoke to Briceno Schutte on the week of Base's release.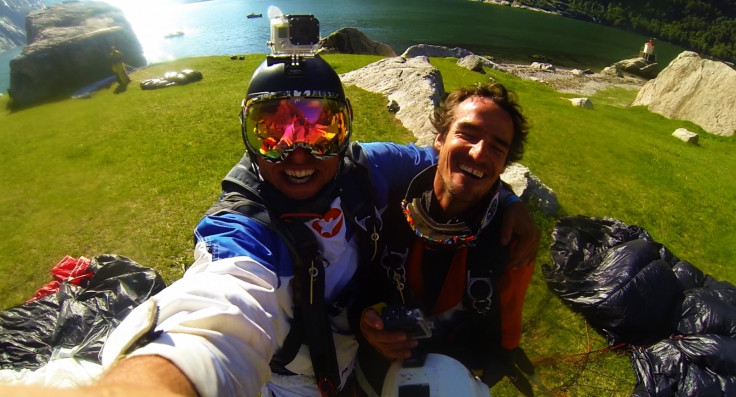 Do you remember the moment that you realised you love putting yourself in dangerous situations? Were you daring as a child?
Since I was a kid, I always wanted to fly. But when I told my mother when I was like 18 that I wanted to skydive, she said 'no way'. She was not going to help me with any money to do it. So, after I finished my degree in business management in Australia, I got my first job as a cost controller in an oil company project in Venezuela.
It was finally then, when I got enough money to go for it, I did my first skydive ever. Since then, I haven't stopped.
For the record, that job last only three and a half years, and that was my first and last job as a cost controller or anything to do with business management.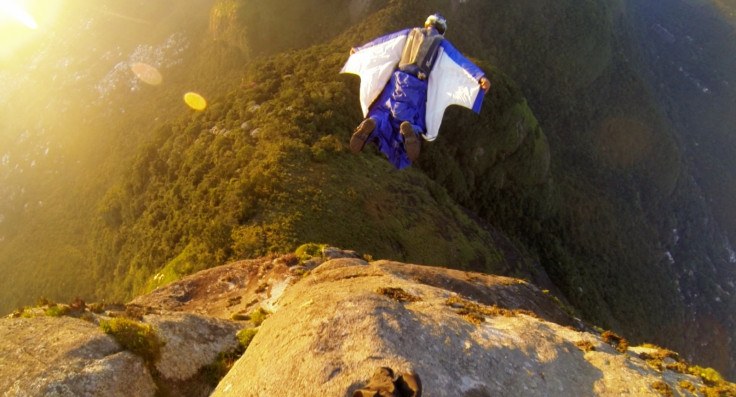 Do you remember your first BASE jump? Were you nervous?
Yes, of course. I was doing one episode of a TV show that I had with a friend back in 2003 called Venezuela Extremo. So we found a friend who was an experienced BASE jumper, and we had him take us to a nearby bridge. I jumped last, and when I did it was dark already. At landing the only thing that I could see was the light of a car. I was scared, but excited as well.
Have there been any moments where you have feared for your life?
When I did eight BASE jumps in Riglos, Spain, on the first BASE trip of my life. I went for a jump, but it was very windy by the time I got to the exit point. Because I had little experience in the sport, I didn't know how bad the wind was. Anyway, I decided to jump, and my parachute opened 180 degrees, and I had a line twist.
The chute was going towards the wall and I was facing the opposite way, so, I had to untwist myself to control my chute. By the time I got the control, I was facing the wall about 10 feet from it. I had only one second to turn the chute before crashing into the wall. I managed to do it, without hurting myself. It was a very intense and scary moment, I thought that I was going to crash for sure.
What is the scariest experience you have ever had?
Apart from the one mentioned above, I would say in 2014 at the Heli Boogie in Kjerag, Norway. Alexander came out with an inflatable raft boat, one of those you buy in a store at the beach just for two people to float in the water.
So the thing is that there was snow at the exit point, so we were going to jump in the raft and slide down on the snow and go off the 3,000ft cliff. The scary part was the ledge that we had to clear underneath the exit. I wasn't sure that we will going to hit it, because we needed to go very fast to clear it, and it seemed almost impossible to me. But we cleared it, and it was an epic jump.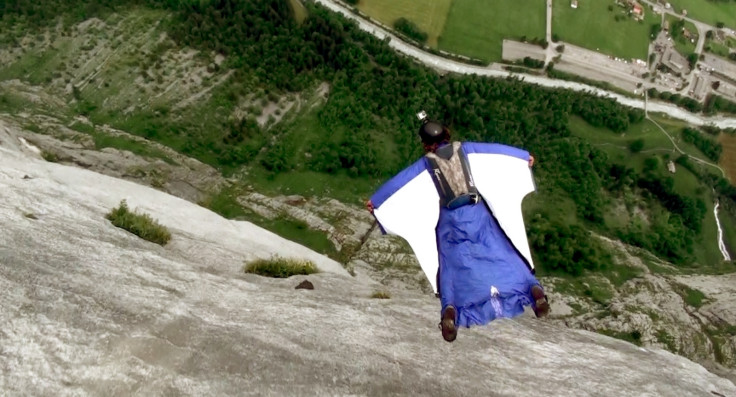 Why did you want to do a jump a week after your friend Alexander Polli died?
One of the things that Alexander was always telling me was that we cannot stop jumping because one friend dies jumping. We keep doing it for them and the first reason: the feeling that we get from it.
So, after a week of sadness in Chamonix [a ski resort in France], I felt the need to go and exit from the same spot of our last jump. I flew to feel and reaffirm why we are willing to take the risk. That jump was very special to me.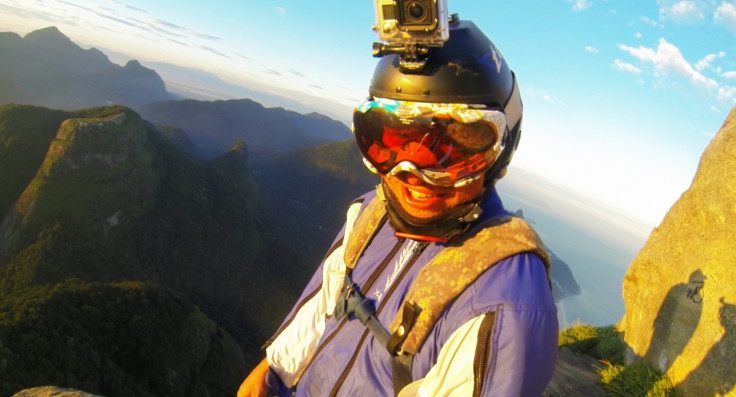 Do you think it takes a special type of person to become a BASE jumper?
Yes, you have to like high-risk activities and like to handle the fear and turn it into something positive for you. You also have to be more aware, and respect the sport.
What is the most incredible thing you have experienced as a BASE jumper?
The most incredible things are getting to travel and see all these amazing places. And more importantly, get to know all these beautiful and amazing people who have crossed paths with me.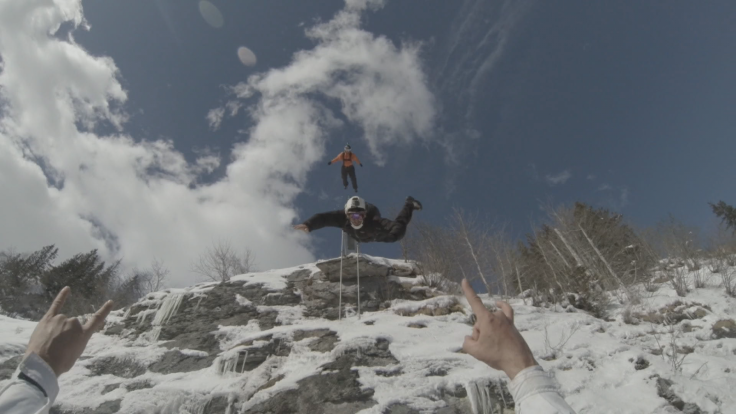 Do you think you will ever stop?
Maybe when I fall in love with something else that provides me with more intense feelings.
What is the biggest misconception people have about BASE jumping?
That we are a bunch of nonsense crazy guys. In fact we are very meticulous and calculated ones.
Please add anything else you feel is important
I highly recommend people to watch the movie Base because you will understand a lot about why we do it, and why sometimes things go wrong. Also you will have the chance to see Alexander performing like a Hollywood actor.
Base is now available worldwide on iTunes and is showing at selected cinemas