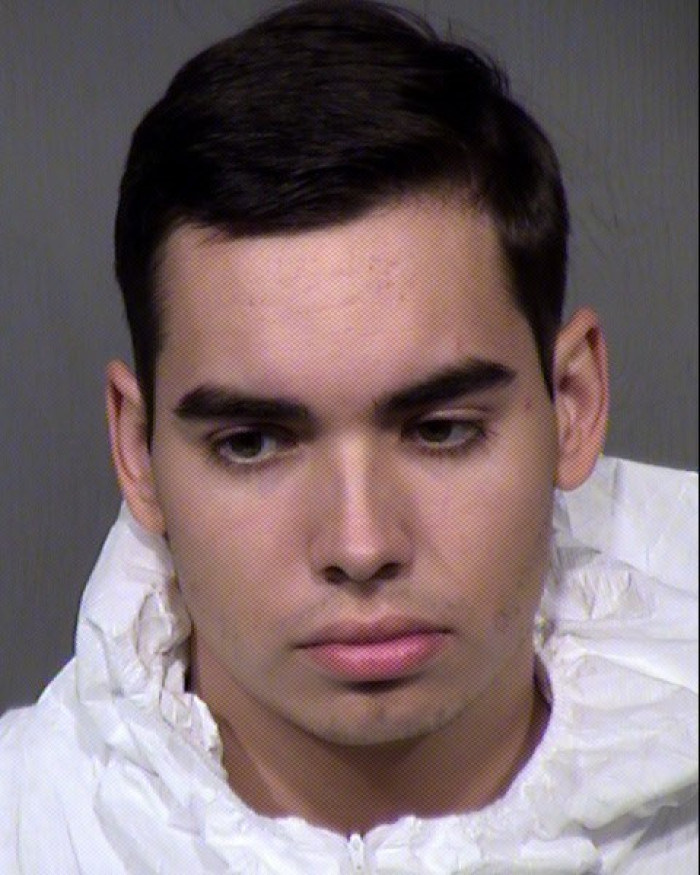 An Arizona man who tweeted about how he might "viciously murder" his roommates was arrested two days later on suspicion of murdering one of them. Zachary Penton, 21, is accused of murdering his 41-year-old roommate Daniel Garofalo at a home in Gilbert, Phoenix.
Two days before the body of Garofalo was found, Penton tweeted about how he needs to "move out of my place before I viciously murder my roommates".
He explained in a follow-up tweet: "They literally just got into a drunk fight after one of them was stung by a bee, like wtf."
Elsewhere, the account also tweeted about how easy it is to buy a gun and another, just a few days before the murder tweet, said: "I need 2 boxes of 9mm stat."
Penton was also found to have tweeted "Ever wanted to kill someone?" and "srs let's go kill someone" in the space of two days in February 2013.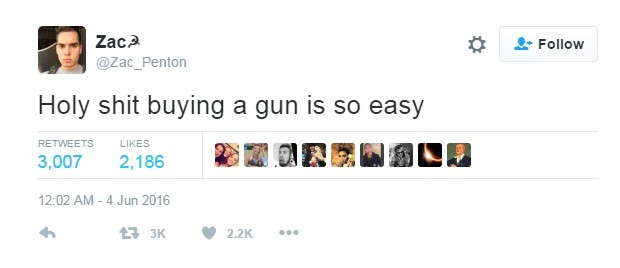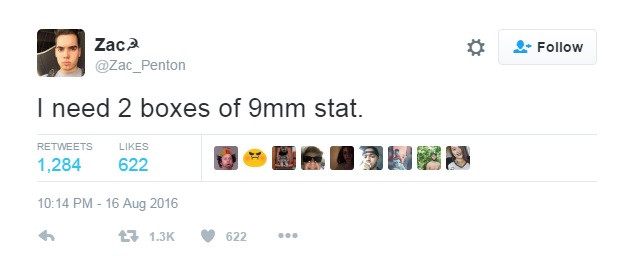 Gilbert police said they cannot confirm the account is Penton's, but "are looking into the possibility" reported ABC 15.
In a probable cause statement, seen by AZfamily, police said Penton "admitted to knowingly and intentionally shooting his roommate" during an altercation. It added: "Zachary stated the homeowner entered Zachary's bedroom, told him he was going to kill him if Zachary did not move out of the house, and tackled Zachary to the bed."
Penton is then reported to have retrieved his gun from under his pillow and shot Garofalo twice in the chest.