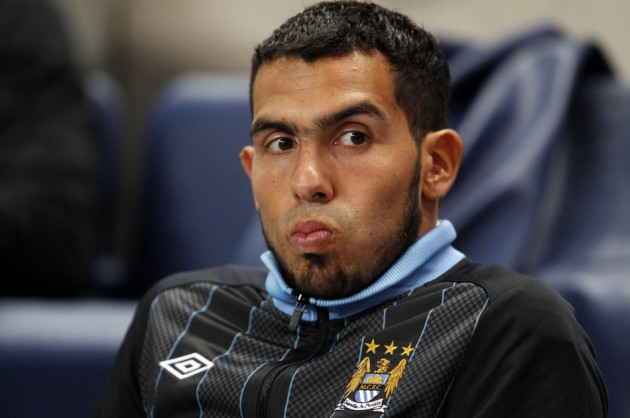 Carlos Tevez's adviser has denied allegations that the Manchester City striker refused to come off the substitute's bench during a Champions League tie at Bayern Munich, insisting the player's post-match comments were mistranslated.
The Argentine striker was subsequently banned for two weeks during the 2-0 defeat, after a club translator quoted Tevez as saying: "I didn't feel right to play so I didn't."
Kia Joorabchian said Tuesday that "the interpretation was incorrect."
Tevez's adviser told the Leaders in Football conference in London that the striker would never refuse to take to the field when called on.
"When questions are asked right after the game, things are put out of context," Joorabchian said.
"If you don't have a very professional interpreter then you have a problem. I speak Spanish and I speak English. I listened to the questions in English and I listened to the interpretation in Spanish and the interpretation was incorrect; it was a different interpretation."
"Both questions were interpreted incorrectly and both answers of Carlos were misinterpreted. The way the interpreter presented it, Geoff Shreeves says something like: 'What is the truth, Carlos?' He refers to the point where the fighting has occurred and Mancini says Carlos is finished.
"Carlos then says the truth is that in this point in time how am I going to be in a mental state to play? But the interpreter says something very different."