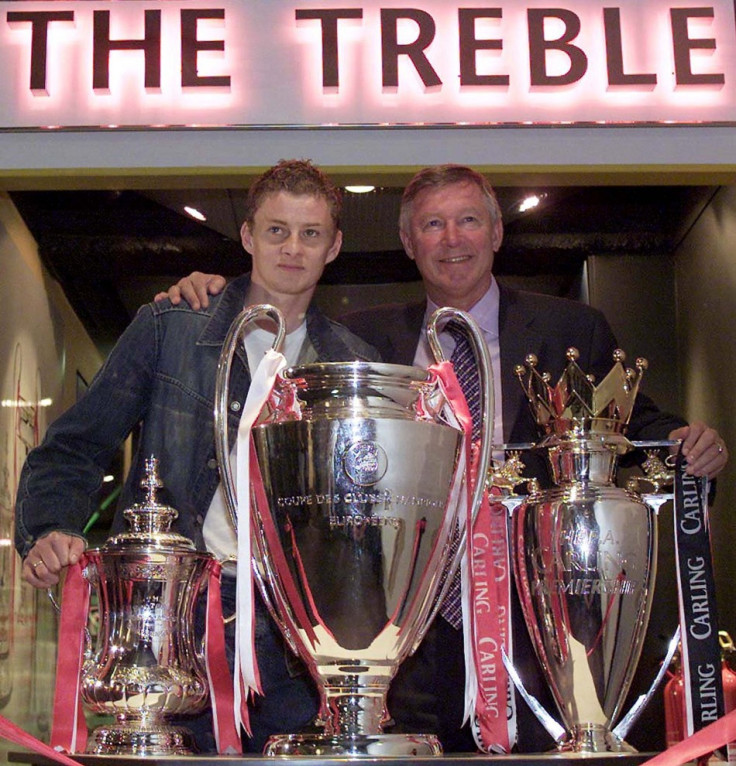 Ole Gunnar Solskjaer has dismissed suggestions he could be the man to replace Sir Alex Ferguson as the next manager of Manchester United.
The former Old Trafford star recently engineered Molde's first ever league title in the Norwegian Tippeligaen, but despite his near seamless transition from player to manager, the 38-year-old suggests he has plenty of work to do before he can be considered a potential Manchester United boss.
Sir Alex Ferguson recently celebrated 25-years as Manchester United boss and although he has suggested he has no intention of calling time on his illustrious career, the club's chief executive David Gill recently indicated they were always monitoring potential successors to their remarkable Scot.
The likes of Jose Mourinho and Josep Guardiola have inevitably been linked, but Solskjaer, narrowly behind Everton's David Moyes perhaps, has been offered up as a possible candidate.
Given his stellar playing career and subsequent stint as Manchester United's youth coach, the 38-year-old has an abundant understanding of the club's values; a prerequisite for the job recently outlined by the aforementioned Gill.
"It will be difficult to replace him - it's naive to say anything other than that." Gill told The Sun.
"But we are a great club whose values go back in history to our heritage to the '50s and '60s and the last 25 years with Alex.
"To continue with that, the new manager needs to understand those values and the vision for the club and must buy into that.
"The important point to make is the new manager, whenever that may be and whomever that may be, will be taking over a great, great club, in a great, great sport and Alex, in particular, will want to make sure he inherits a great squad.
"That's our goal - to make sure when the new manager comes in he does have a great squad to work with in terms of age and profile."
Despite his already successful fledgling career in management, Solskjaer believes it is far too early to consider him worthy of succeeding a man he still refers to as 'the Gaffer', even though he acknowledges it remains an ambition later down the line.
"Listen, I'm 38, I've been a manager for a year, Manchester United is absolutely impossible right now." Solskjaer told the Daily Telegraph.
"Eric Cantona, Paul Scholes, Roy Keane, Ryan Giggs, Edwin van der Sar, Gary Neville: ask any of them, every one of the players who played under Ferguson would love to be manager there one day.
"When you've seen the best, nothing less will do."
Although talk of a return to Manchester United is ludicrously premature, the former prolific Old Trafford forward admits he is loving life in the dugout.
"I love being on the bench." Solskjaer said, perhaps appreciating the irony of his words given his reputation as one of the most deadly substitutes during his playing career.
"I love seeing young players expressing themselves. I've experienced so much with the Gaffer (Sir Alex Ferguson), and passing on that advice and seeing the effect it has, the way they have grown in confidence, the way they have felt able to express themselves, that has given me such a buzz."