United have edged ahead of Arsenal in the race to sign Wlfried Zaha, according to reports, with the winger likely to make a move in the summer to his chosen club.
Sir Alex Ferguson recently insisted that the club were not doing any transfer business this month, but David Gill admitted that Zaha was on their radar, with a move in the summer a possibility as he continues to contribute to Crystal Palace's push for promotion into the Premier League.
"He is one of the players that we are looking at - that is all I will say at the moment," Gill said. "I've been in football too long to say that is not done until it's done.
"He's one of the players we are looking at, but it is far from done."
Arsene Wenger also confirmed that Zaha was a target for Arsenal, telling reporters: "We are looking at him, but at the moment we have not made any bid for him.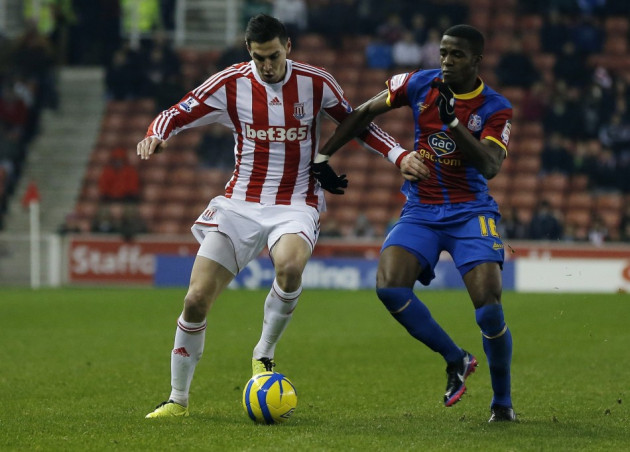 "I don't know if Manchester United are in for him.
"Anyway, if you call any club for any player, they will tell you Man Utd, Milan, Real Madrid are as well in for him, but it is always difficult to know if it is true or not."
With that in mind, the Daily Mail now claims that United are set to meet with Zaha this week to discuss a deal, and work out the details so Arsenal are put out of the equation before the end of the month.
Zaha put in another brilliant performance at the weekend, with Palace manager Ian Holloway saying of the youngster: "Some of the best teams in the world are talking about him and it is difficult when you are not used to the limelight and you are a nice kid as he is.
"But the boy can do all sorts of things and is learning what being a good footballer is all about. He was consistent today, which is not easy when you are a wide man."