Manchester United are keeping a close eye on the contract situation of England defender Ashley Cole who has less than 12 months remaining on his contract with Chelsea.
The Champions League winners have yet to offer the 31-year-old a new contract at Stamford Bridge and he would be able to run down his deal and leave on a free transfer at the end of the season.
Despite regularly being one of the top performers for both Chelsea and England, there is still no sign of the Blues hierarchy sitting down with the defender to discuss the possibility of signing a new contract.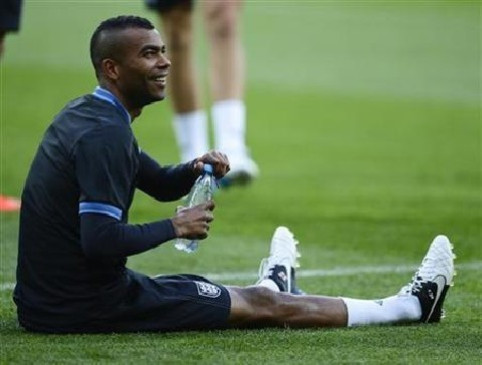 Chelsea do have a young alternative in Ryan Bertrand who played in the Champions League final last season and is currently a member of the Team GB squad that is competing at the London Olympics.
The Metro is reporting that Manchester United are paying close attention to the contract situation as manager Sir Alex Ferguson has identified the left-back role as an area which needs strengthening.
There was a growing belief that United would attempt to sign Everton defender Leighton Baines, but reports indicate that the club have been put off by the demands of David Moyes who is unwilling to allow the left-back to leave for less than £15million.
United still have Patrice Evra at the club, however, there have been concerns about his form last season and there is little in reserve after Fabio da Silva was allowed to join Queens Park Rangers on a season-long loan.
Ferguson has admitted that he would like to bring anther left-back to the club but it is unclear whether he would want to sign Cole, who is the same age as Evra.
When asked if he was looking to make a signing, Ferguson said: "Yes. We have two young lads we gave a bit of time to against AmaZulu [in the clubs first pre-season friendly] but they are young.
"Patrice will be all right. He's shown he has a resilience about him and has a great attitude to playing, but he is 31 next month."